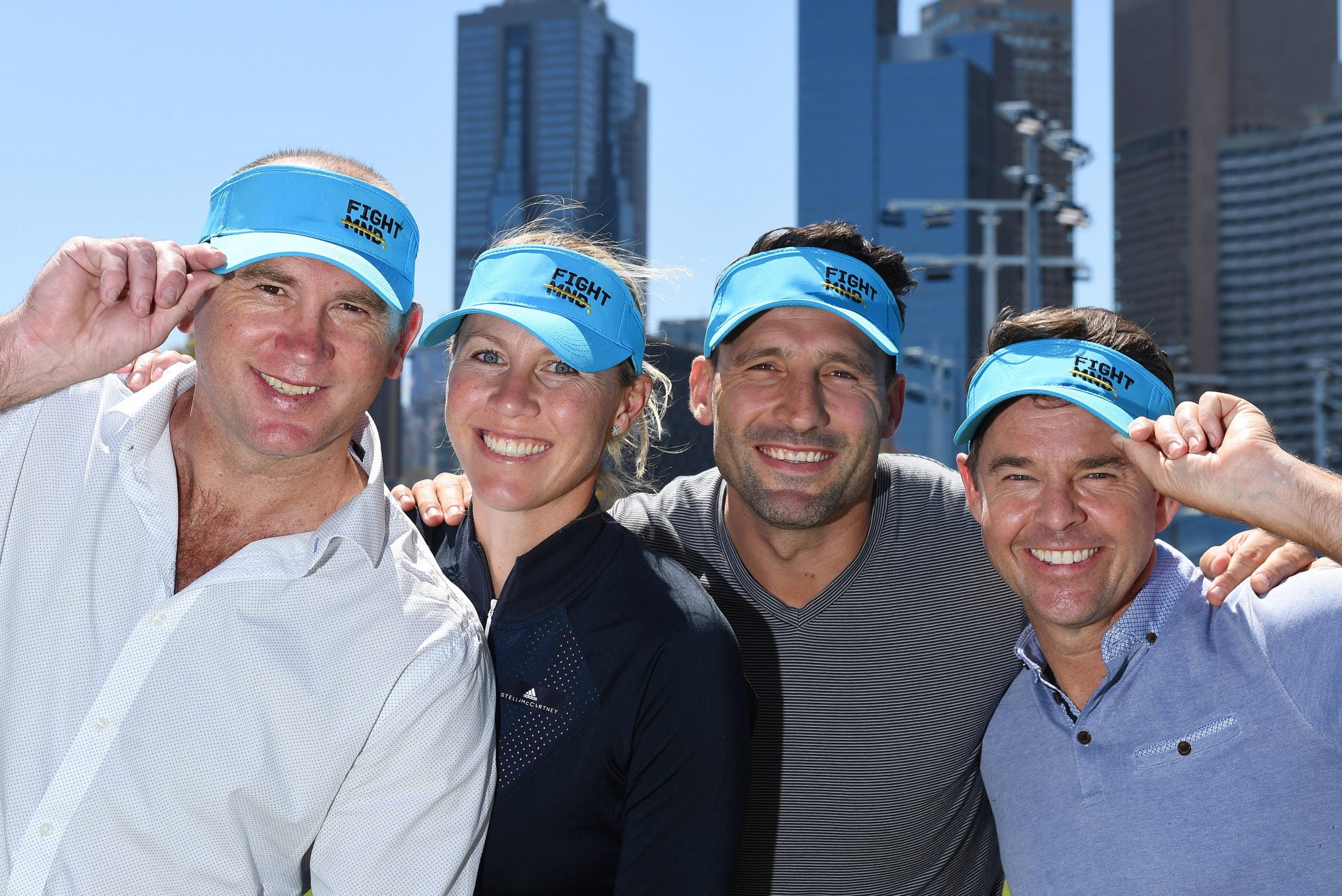 Australian tennis has been directly affected by the devastating impact of MND with former players Peter Doohan, Brad Drewett and Angie Cunningham all losing their fight against the disease in the past decade.
The global tennis fraternity has rallied behind the cause over recent years, enabling tens of thousands of dollars to be committed to further research and drug trials in our crusade to beat 'The Beast'.
Stay connected to us to find out more about the 2018/19 SmashMND campaign over the coming months.
Help Smash MND this summer by purchasing a stylish FightMND visor for you, your family and friends for only $20 each. Get hold of one before the 2018/19 Summer of Tennis kicks off in your state with all money raised going towards research to find a treatment and a cure for MND.
Tennis stars support the fight
Great tennis players from Australia, and around the world, commit their support to the fight against MND