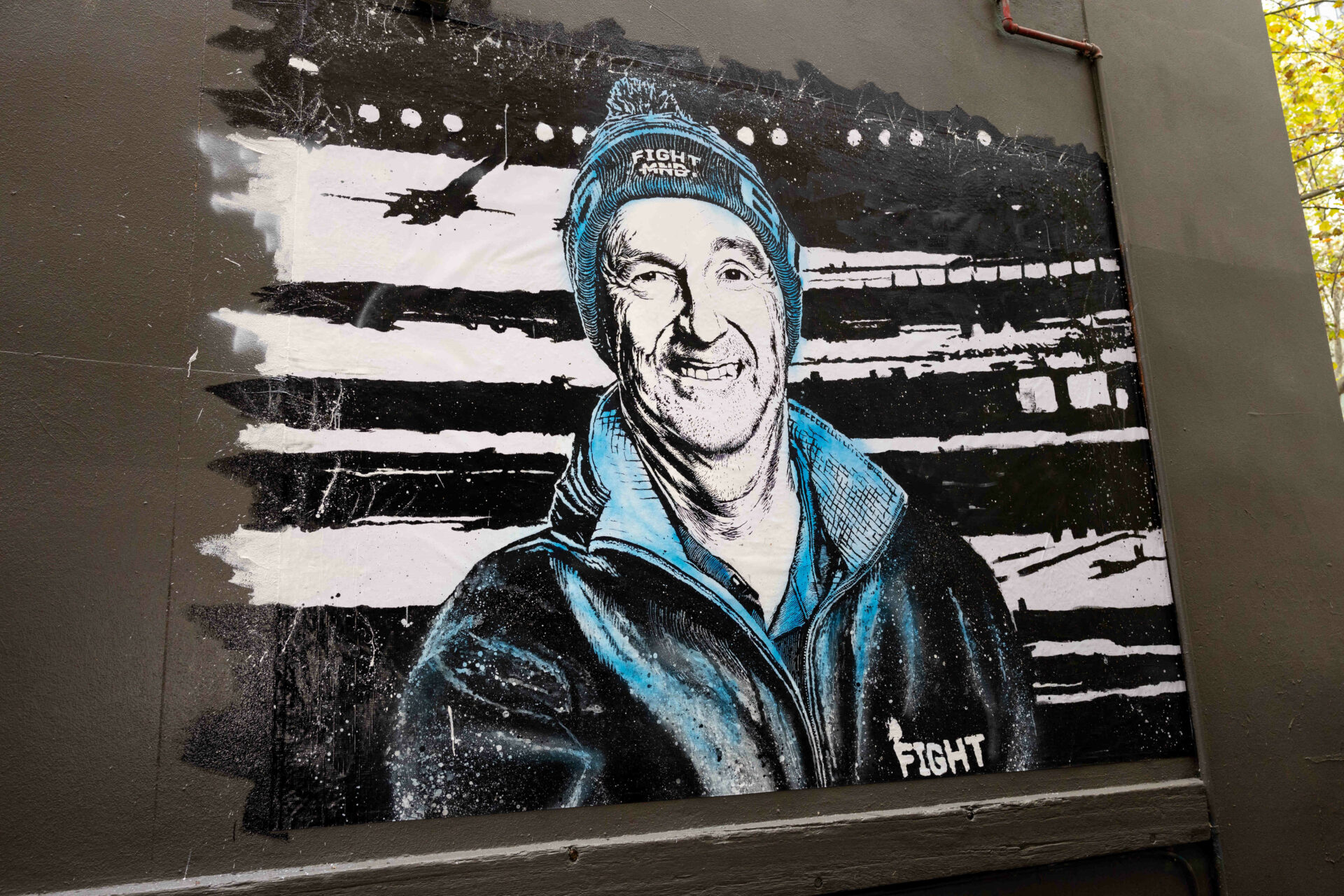 The Big Freeze is back for its ninth consecutive year, and this year we're going all in!
On May 11th, FightMND proudly launched Big Freeze 9, this year's exclusive and limited-edition Beanie and unveiled an exciting addition to officially kick things off. In honour of FightMND's inspirational co-founder and ambassador, a larger-than-life portrait of Neale Daniher has been revealed in Turner Alley, just off Swanston Street in Melbourne's CBD.
The portrait was painted by multi-award-winning artist and friend of the Daniher family, Vincent Fantauzzo. At 7 feet tall and 16 feet wide, it stands as a beacon of Neale's strength as we continue our fight against the Beast.
As the second portrait of Neale Daniher that Vincent has painted, he wrote on Instagram how honoured he felt to produce the piece and stand in solidarity with Neale in his fight against the Beast.
Since 2014, FightMND has invested over $69.3 million into game-changing MND research around Australia, and across the world. Now, more Australians than ever have increased access to clinical trials, as positive momentum in the sector continues to build.
But vital research is both expensive and time-consuming, so our fight is far from over.
It's time to go all in to beat the Beast – you can help us make a difference by going #allinforMND and buying a beanie here, or by making a donation here.
More information about this year's Big Freeze can be found here.