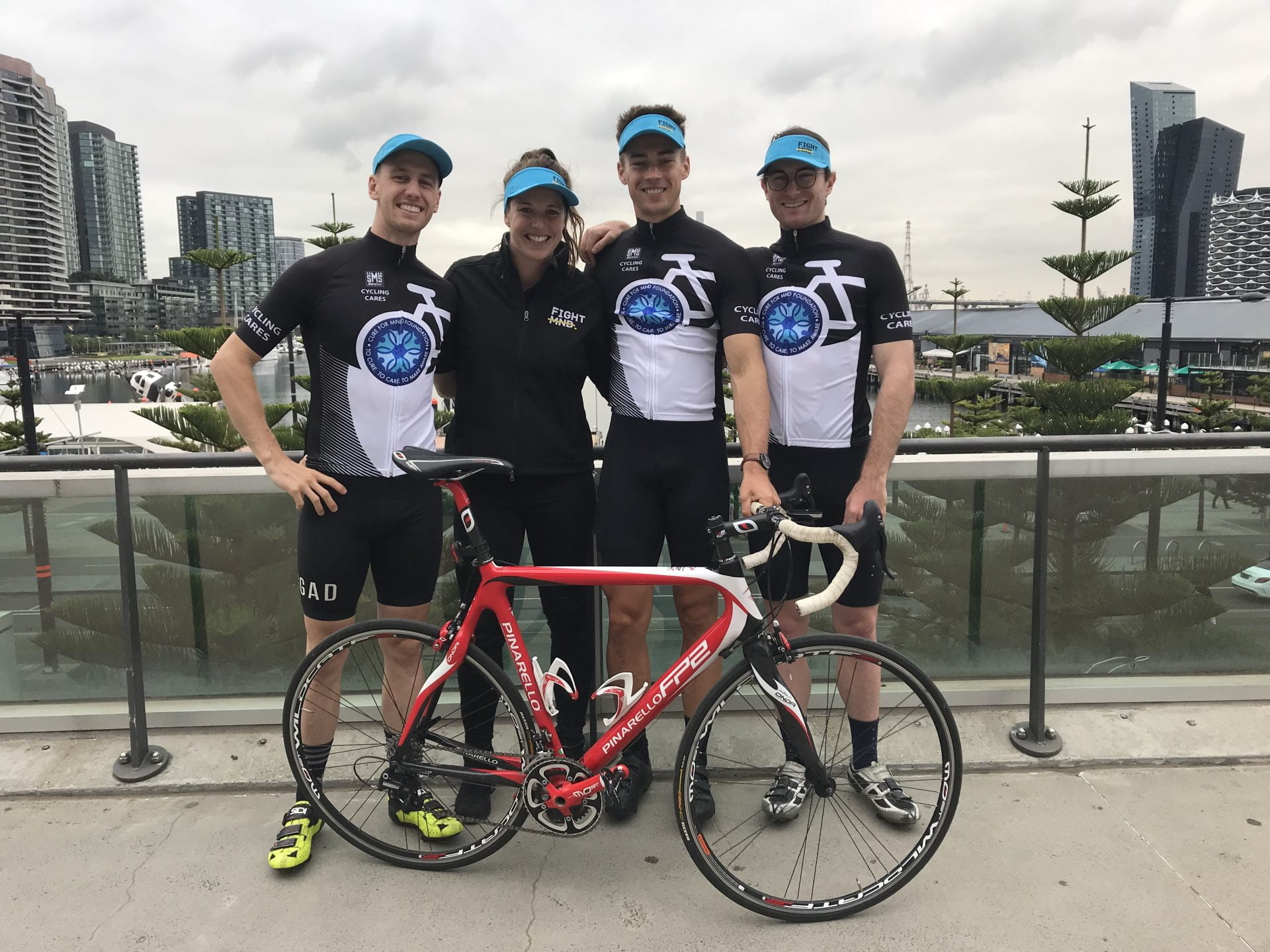 8 Mar - 14 Mar 2020
Pedal Cure 4 FightMND
PEDAL CURE 4 FIGHTMND is a 6 day cycling and fundraising event involving a group of people who ride from Ungarie, NSW to Melbourne, Victoria in support of FightMND. To start Sunday 8 March – Saturday 14 March 2020. We are cycling and fundraising with the hope of raising both awareness and funds for FightMND who fund the best and brightest MND Research with the hope of finding a cure for MND.
Jan 26
Alpine Classic
Victoria's beautiful high country is waiting… take the challenge on the 33rd installment of Australia's best supported ride!
Surprise yourself by doing something you never thought possible!
Set you, your friends and family a challenge and see the world from a whole new perspective – from a bicycle at the top of a mountain (or 4 mountains!)
23 & 24 Nov
Giro Della Donna
Coming into its fifth year, the Giro della Donna is a weekend-long festival of road and gravel cycling based in the beautiful Yarra Valley town of Warburton, approximately 90 minutes east of Melbourne. It features the Gravel Giro and Piccolo Giro family ride on the Saturday, a fantastic dinner event Saturday night and the Giro della Donna Road Ride on the Sunday, with plenty of great food, drinks and entertainment along the way!
Join the fight
Get in contact.
It is really easy to contact us and we would love to hear from you. If you have any questions, queries or want to know more about how you can get involved with FightMND, connect with us on social media, send us an email or give us a call.
Contact Us
Business Hours
M-F 8.30AM-5:00PM