Finding effective treatments and a cure for MND
People living with MND now have more opportunities to participate in research or clinical trials throughout Australia. It is proof of the accelerating progress we are making to end MND.
FightMND have invested in 11 clinical trials for Australian patients and 17 drug development projects. It's projects like these that will help us find more effective treatments and ultimately a cure.
Below you will find a list of the clinical trials, drug development projects and IMPACT grants we've invested in since 2016.
Drug development projects
Drug Development projects are focused on advancing promising new drugs or therapies through the final stages of testing in preparation for their assessment in clinical trials with MND patients.
IMPACT grants
To accelerate the development of effective therapies for MND, FightMND IMProving and ACcelerating Translation (IMPACT) grants support projects focused on overcoming one or more key barriers preventing the advancement of potential treatments through to clinical trial.
Research fellowships
2019
Mid-career FightMND Research Fellow: Dr Shyuan Ngo – Targetting metabolic flexibility as a therapeutic approach for ALS (metals)
Mid-career FightMND Research Fellow: Dr Fazel Shabanpoor – Development of novel blood-brain-barrier permeable peptides and antisense oligonucleotides as biotherapeutics for ALS.
Early-career FightMND Research Fellow: Dr Rebecca San Gil – Genome-wide crispr screens to reveal regulators of TDP-43 aggregation and toxicity in MND.
Angie Cunningham PhD Scholarship & Grant-in-Aid
The Angie Cunningham Cure for MND PhD scholarship and project grant-in-aid award honours the life and qualities of Angie Cunningham who's legacy is one of courage, selflessness and eternal positivity against all the odds.
The Inaugural Angie Cunningham PHD Scholarship Recipient – Ted Wang, The Florey Institute
Research – Blocking Necroptosis-mediated motor neuron death in MND.
Award: $100,000 per year, 3.5 year project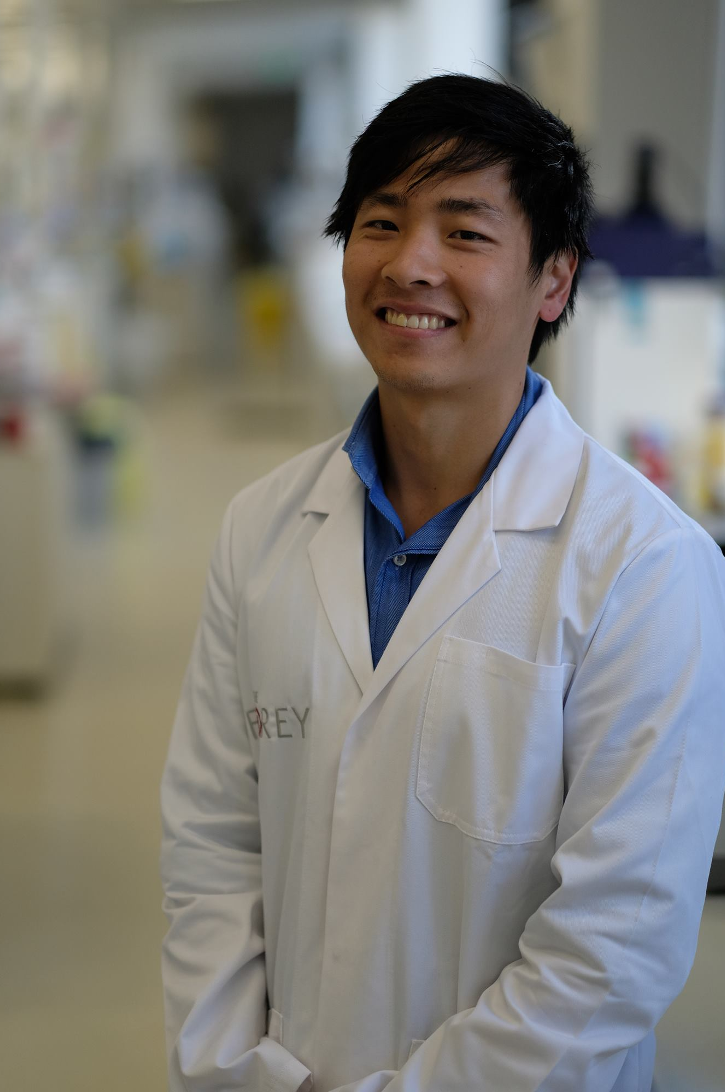 Other funded research initiatives
The aim of this program is to rapidly find potential treatments for Motor Neurone Disease. We are using award-winning technology allowing us to grow motor neurones from patient cells.
2019