2018 Daniher's Drive Raffle
Win a Lexus CT 200h Luxury
FightMND is delighted to welcome Lexus of Blackburn as the raffle's major partner in 2018.
Lexus of Blackburn has joined the fight against MND and has been enormously generous by donating a brand-new Lexus CT 200h Luxury, valued at $50,000 (on-road) as the raffle prize.
Click here to purchase raffle tickets
Daniher's Drive Teams
Our top fundraisers
The excitement continues to build ahead of the 2018 Daniher's Drive on October and our teams are out fundraising and the competition to be one of the top fundraisers is hotting up. You can support any of the teams now to help them reach their fundraising goals. Click the button below
Fundraisers and Top Teams
2018 Daniher's Drive itinerary
Where will we be?
The 2018 Daniher's Drive convoy will depart from Government House on October 11 and the drive will take in parts of Central Victoria, the South East of South Australia and the magnificent Bellarine Peninsula over brilliant four days of fun and fundraising.
The group will stop throughout the journey for some community events in various towns and will have overnight stops in Horsham, Mt. Gambier and Geelong.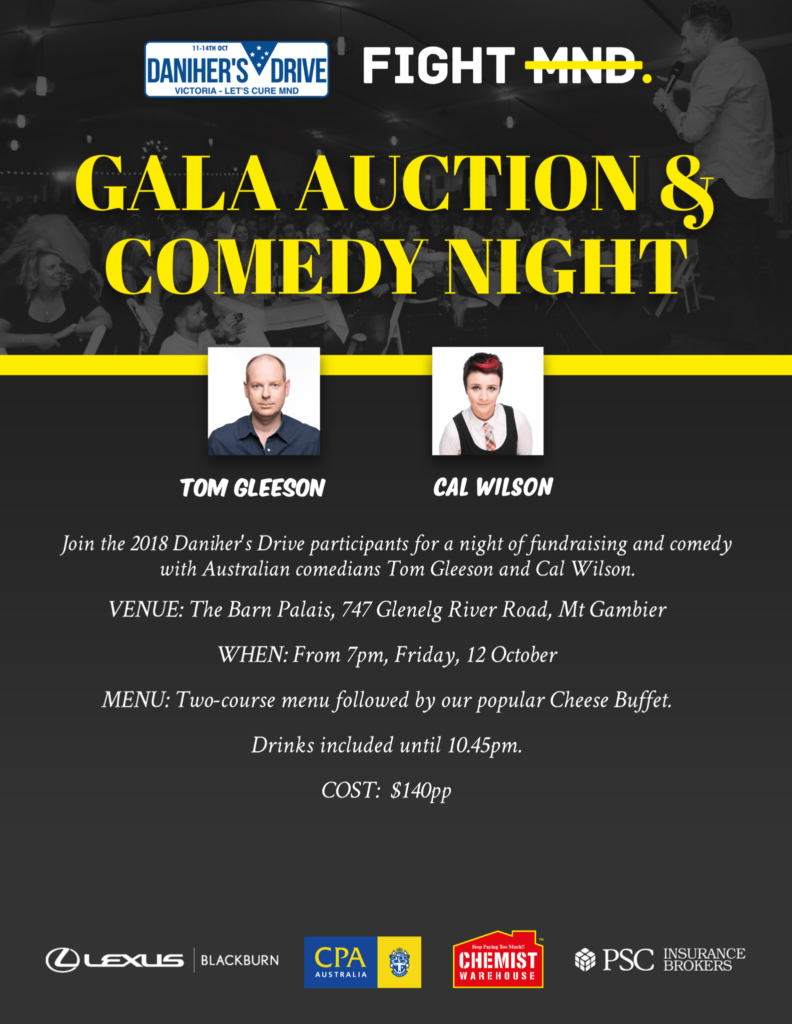 A night of laughs and fundraising
Gala Auction and Comedy Night in Mt. Gambier
Two of Australia's most popular comedians, Tom Gleeson and Cal Wilson, will entertain us while we auction several items to raise much-needed funds for further research into finding a cure for MND.
You are welcome to join us and ticket booking information will be announced soon
Book tickets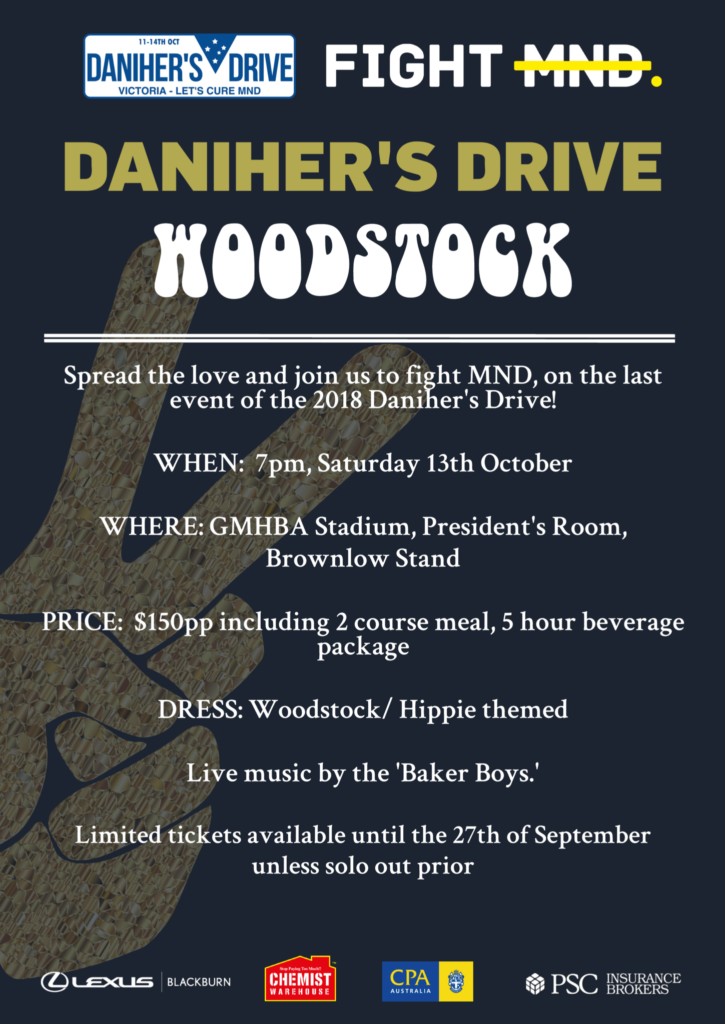 Step back in time to 1969
Woodstock in Geelong
The 2018 Daniher's Drive will wind up in Geelong with a visit to yesteryear with a Woodstock-themed wrap party at GMHBA Stadium. This will be a final celebration of a great journey on this year's 'Drive.
Tickets are limited so be quick.
Book tickets
Stories that inspire Daniher's Drive
Doing It For 'Deeds'
Ballarat locals, Joe Capuano and Clayton McIlvena are joining the 2018 Daniher's Drive to honour a mate....in a mini bus!
Read full story here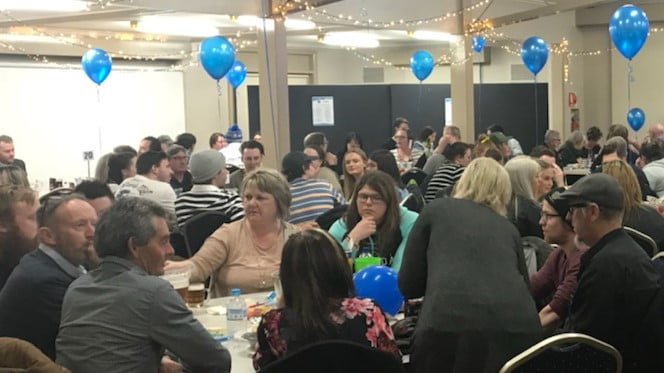 Want to be a part of 2019 Daniher's Drive?
Register now for 2019
Expressions of interest are now being taken to be a part of Daniher's Drive in 2019.
Register here for 2019
2017 highlights
Daniher's Drive in 2017 was the 3rd instalment of the annual 'road trip' to raise funds for Motor Neurone Disease. Watch here as we recap all the great events and fun had by the 'Drive' teams last year.
Our Partners