Our teams
2020 team fundraising tallies
Whilst the campaign this year has been cancelled due to the challenges presented by COVID-19, we know that the fight must go on.
The beast that is MND is still out there and each day two Australians are diagnosed and another two lose their battle.
We are thankful to have our amazing Drive teams continuing to fundraise for us. You
can support their campaigns or launch your own. Your support will ensure we can continue to fund world-leading researchers in our pursuit of discovering effective treatments and ultimately a cure for MND.
To see all teams' tallies, click the button below
Click here to view our fundraising campaign and team leaderboard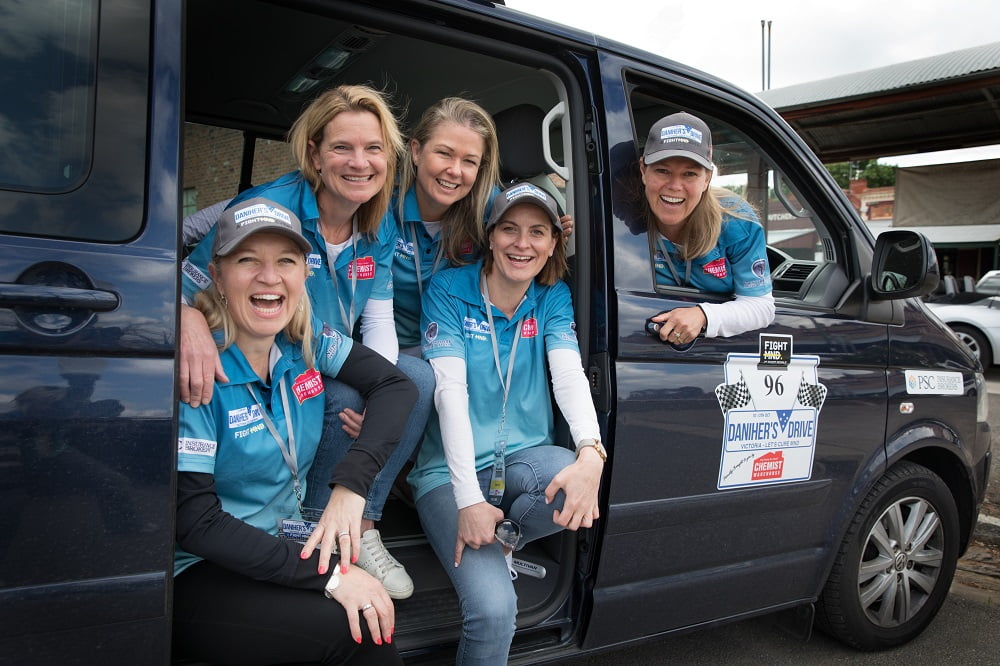 Looking ahead to 2021
Express your interest for 2021
Daniher's Drive, FightMND's annual fundraising road-trip will be back again in 2021.
Interest in the Drive continues to grow each year so now is the time to express your interest in being a part of the event in 2021.
Once we commence planning, we will be in touch with you with further information on the route, fundraising options and registration details.
We would love to have you on-board.
Click here to register your interest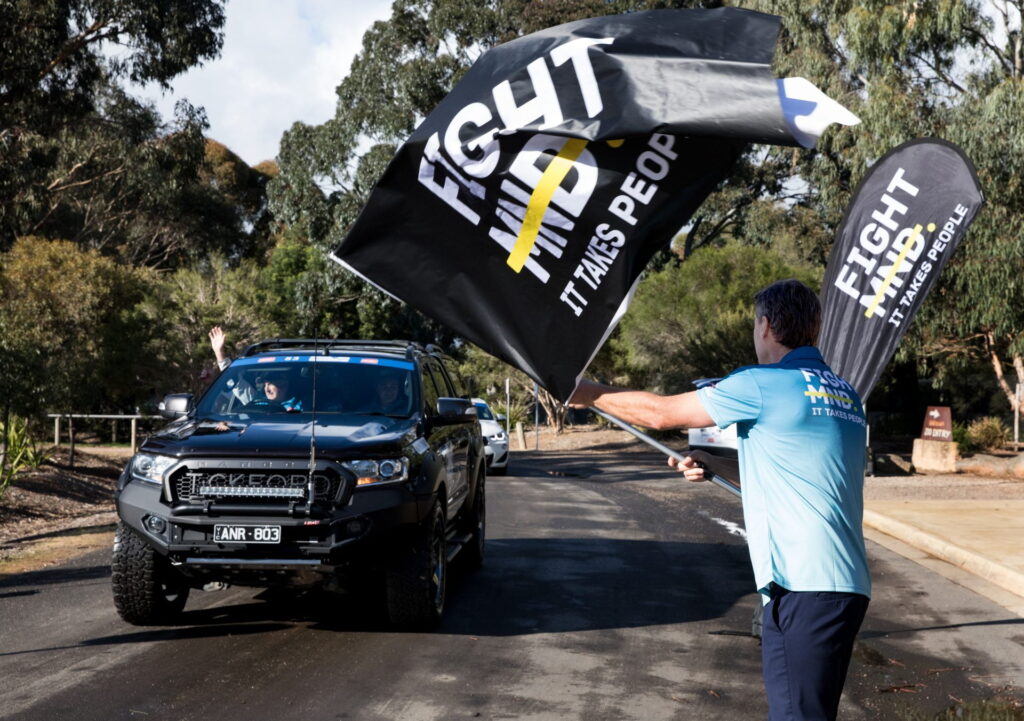 Driving towards a cure
2019 a record-breaking Daniher's Drive
The 2019 Daniher's Drive broke all fundraising records with an incredible total of $3.1 million being raised over the 4-day event.
This tally takes the total raised to $10.7 million over the 5 years the iconic event has been staged.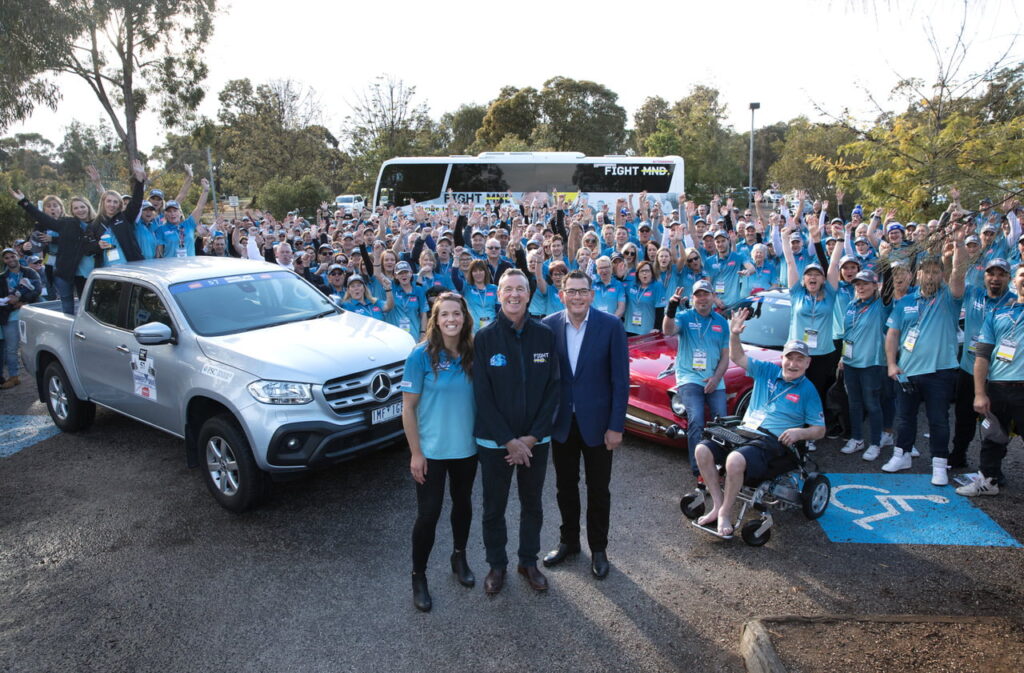 2019 Daniher's Drive highlights
Enjoy all the colour and excitement over the 4-days of the 2019 Daniher's Drive.

Videography - Bergs Productions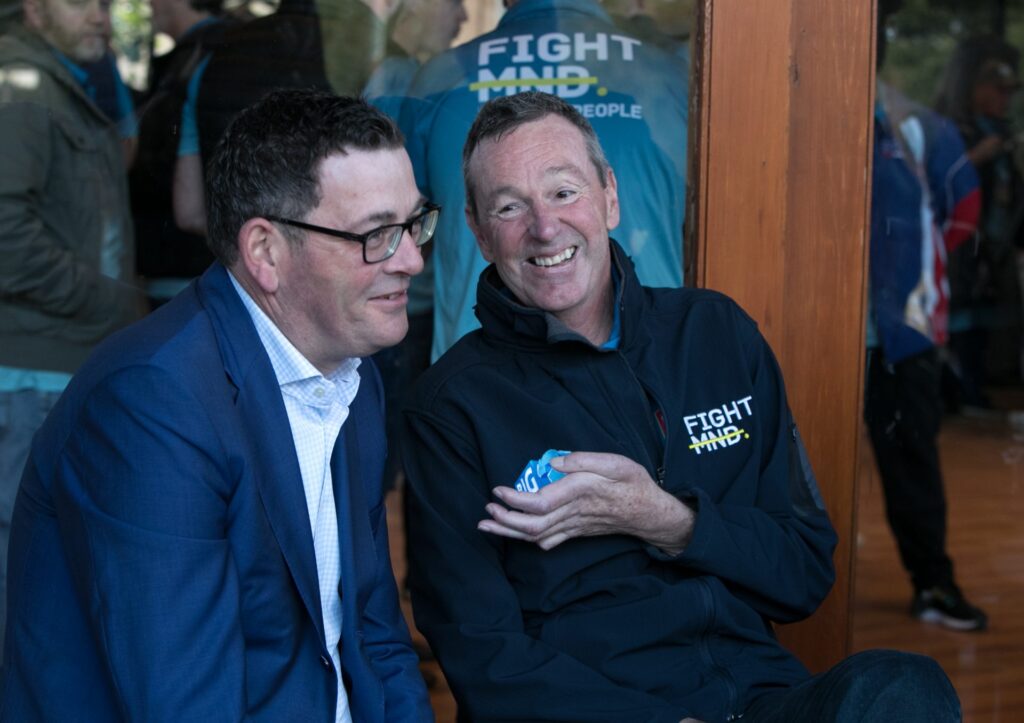 Victorian Government
Thanks to Victorian Government for $1M contribution
We thank Victorian Premier, Hon. Daniel Andrews and his Victorian Government who announced on day one that they will commit a further $1 million to the fight against MND.
Announced in the company of FightMND co-founder and patron, Neale Daniher. the generous contribution to fight 'The Beast' takes the overall Victorian Government's financial support to an amazing $5 million.
These funds will be quickly turned to the hands of the best and brightest researchers as they continue their work to discover effective treatments and a cure for MND.
From all at FightMND, thanks to the Victorian State Government for their immense generosity.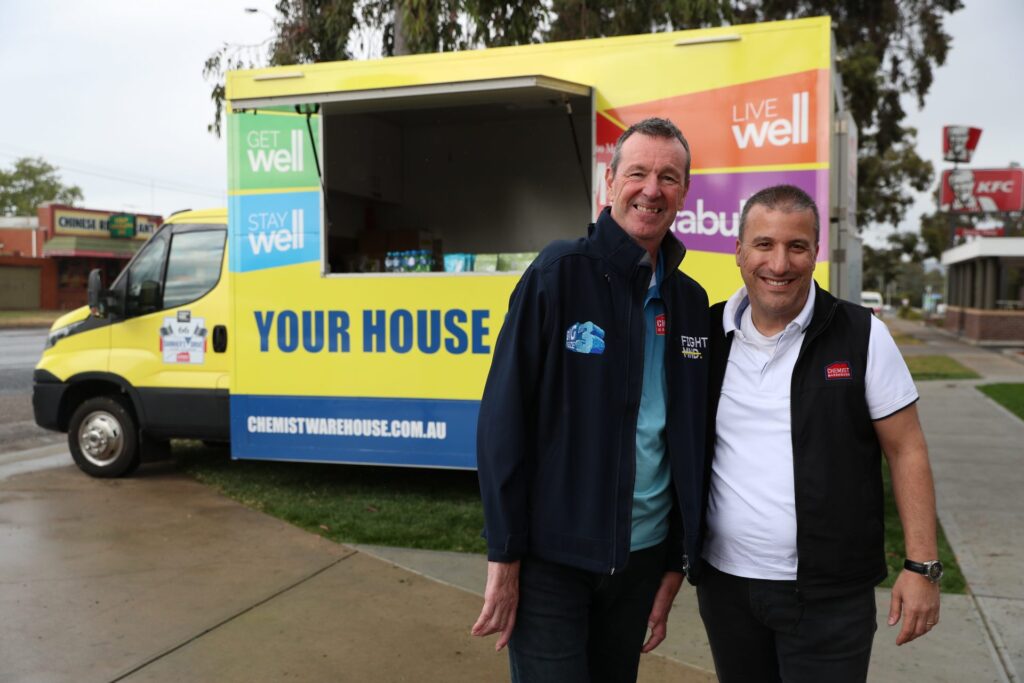 Partners
Thank you to our valued partners
Daniher's Drive is extremely fortunate to have the support of so many amazing and committed companies and we extend our thanks to all of our partners from 2019.
Without your support, the Daniher's Drive could not be the success that it is so we thank you for your involvement.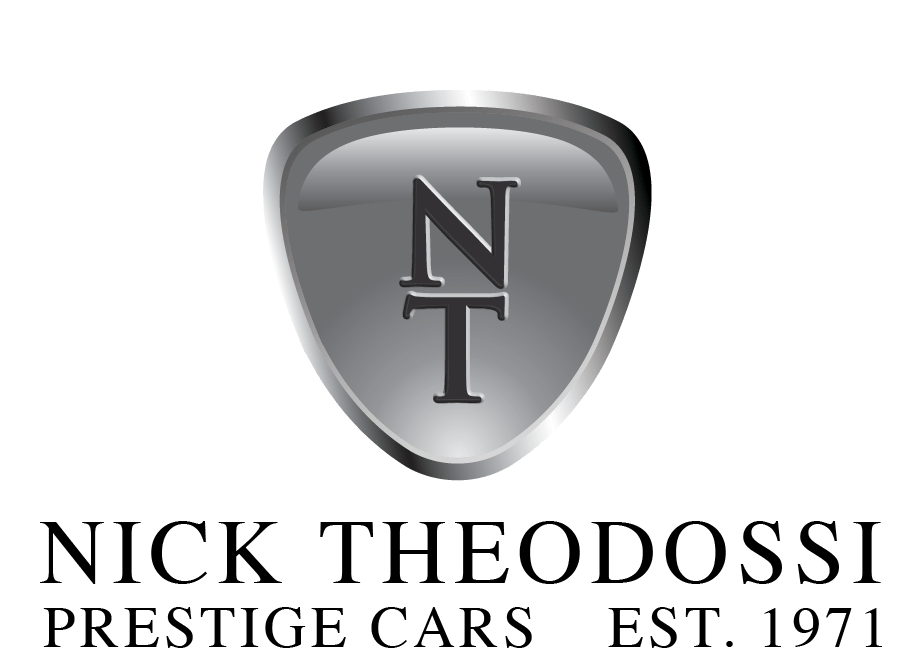 It's a new car!
Congratulations to our major raffle winner
Congratulations to Mr. John Gilbert (ticket number: 3873) on winning the 2019 Daniher's Drive Major Car Raffle.
John is now the new owner of a brand new Mercedes Benz X-Class PURE X220d 4Matic
The keys were handed over by Kayne Theodossi from Nick Theodossi Prestige Cars
at the magnificent Theodossi Showroom in North Melbourne.
FightMND extends its thanks to Nick Theodossi for his continued support of FightMND and Daniher's Drive as the major partner of the raffle.
Thanks also to all that supported the raffle by purchasing tickets this year. You contribution will make an impact in the pursuit of finding a cure for MND as we raised $187,000 from the raffle.
Remembering Monica
Geoff Fary is a Portarlington local. This year Geoff will be on his 4th Daniher's Drive in memory of his wife Monica, who died from MND in 2016. On October 10, the first morning of Daniher's Drive, the convoy will stop in Portarlington for a community event, which just so happens to be Monica's birthday. Here, Geoff tells his story.