It's back
Sockit2MND is back in 2020
The Sockit2MND Round is back for another year of fundraising, raising awareness and to continue the fight against Motor Neurone Disease.
Sports clubs will have the opportunity to purchase the bright blue Sockit2MND socks for their teams again in 2020, with all proceeds from the sale of socks to be directed to vital MND research.
The official Sockit2MND Round is to be held on the weekend of June 20 & 21* where we encourage clubs to hold their own fundraiser, sell beanies and even hold a DIY Big Freeze!
*This is the official date however if it does not suit your sporting club, can be held on any other date that works for you.
You can register your interest now for the 2020 Sockit2MND Round. Simply fill out the form below and we will be in contact with you.
Express interest here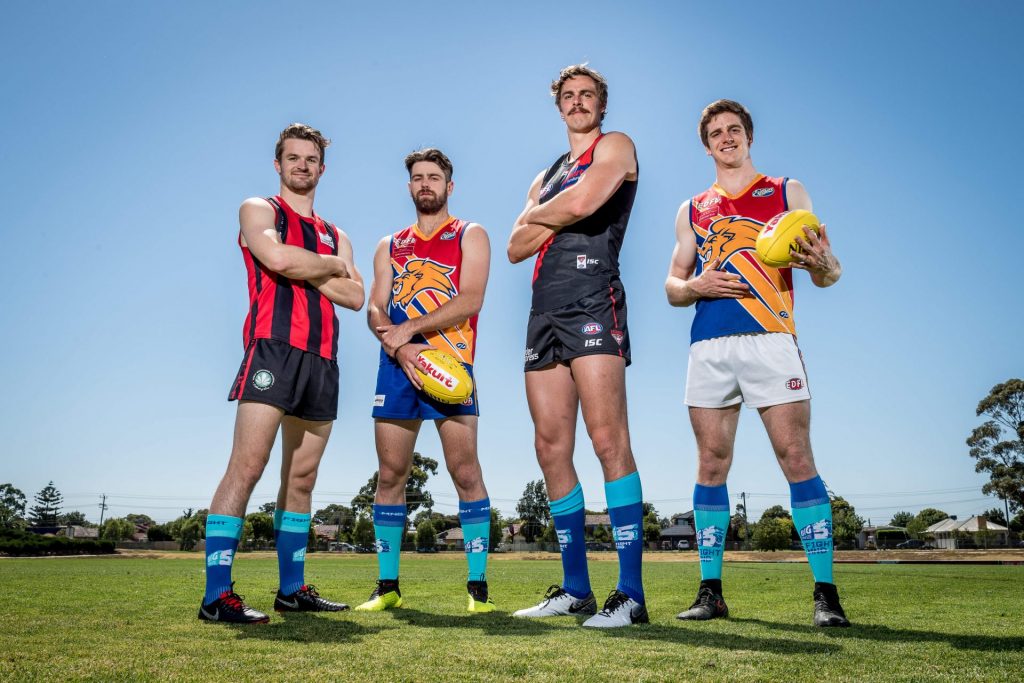 Socking it to MND
Why should you get involved?
Sockit2MND is a great, fun community initiative that brings leagues, clubs, teams, players, and local communities together to fight 'The Beast'. The Sockit2MND Round is also a great way to show your support for those within your community who may have been affected by MND or have lost a loved one to the disease.
Want more information? Download our printable info sheet below.
Download information sheet here
Wear them with pride
The socks!
The socks are $15 a pair and are sports playing alternative to the Big Freeze beanie. They are on sale from mid-February to March 25th.
There are two variations to the sports socks - a 'footy' style sock and a crew sock.
Together, we can Sockit2MND.