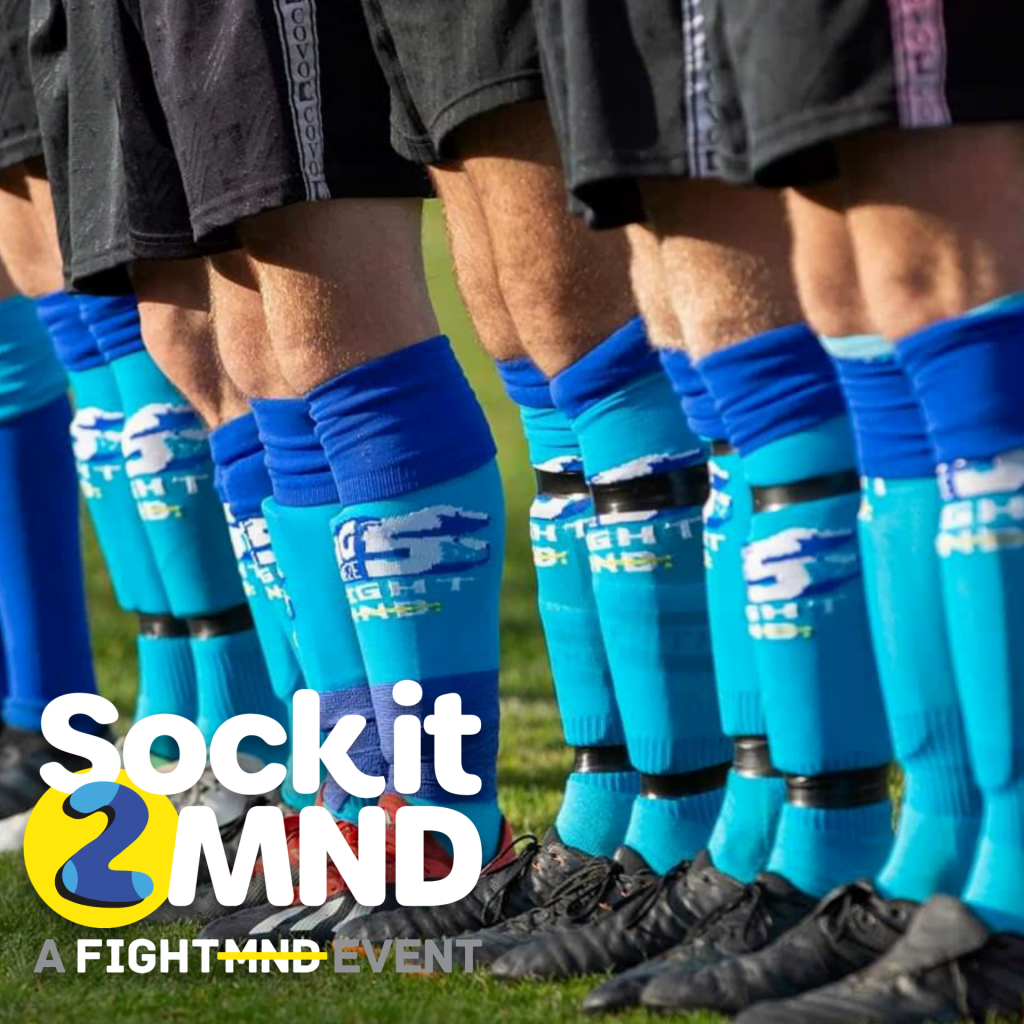 Pull your socks up
Socks are on sale now!
The Sockit2MND socks are now available for pre-order at only $15 per pair, with all profit going directly to funding vital MND research.
With sizes, colours and styles to suit all ages and groups, the nation-wide Sockit2MND Round is for everyone and is a great way to support the fight against MND as a community.
Order your socks now and be a part of the Sockit2MND Round, on June 19 & 20 – or any date you'd like* - and wear them with pride on your chosen date, whether that's when you're taking the field or court or at a fundraising day at your workplace or school.
*From June 19 & 20 onwards
Buy here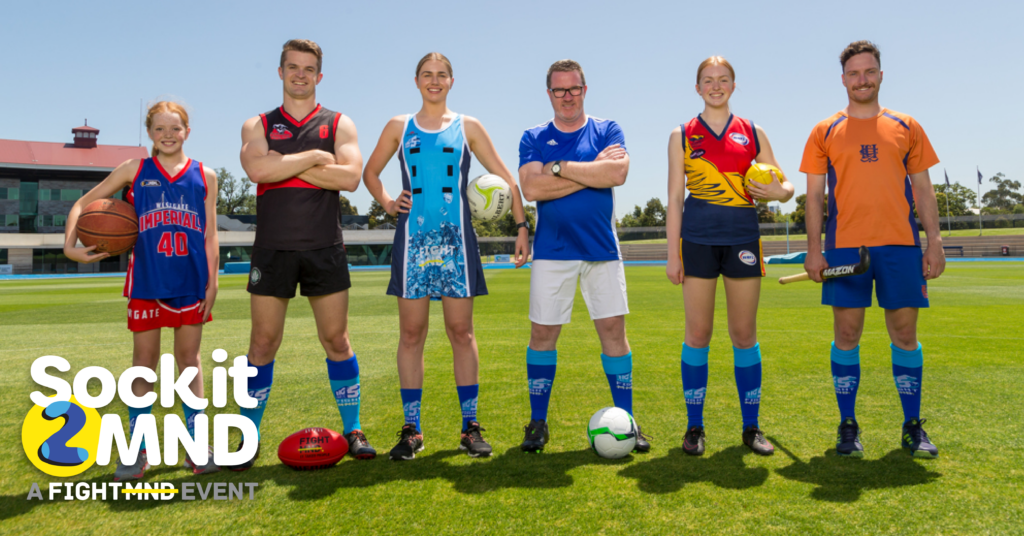 Receive an invoice
For orders of 20 pairs or more, you are able to receive an invoice. Invoices are due for payment within 14 days after receiving.
Receive an invoice
Meet our Ambassador
Former Melbourne great Russell 'Robbo' Robertson is our 2021 Sockit2MND Ambassador.
Watch his message here
Talk to us
Want more information?
If you would like some further information or register your interest before placing an order, we would love to hear from you. Contact us below and someone will be in touch to discuss.
Get in touch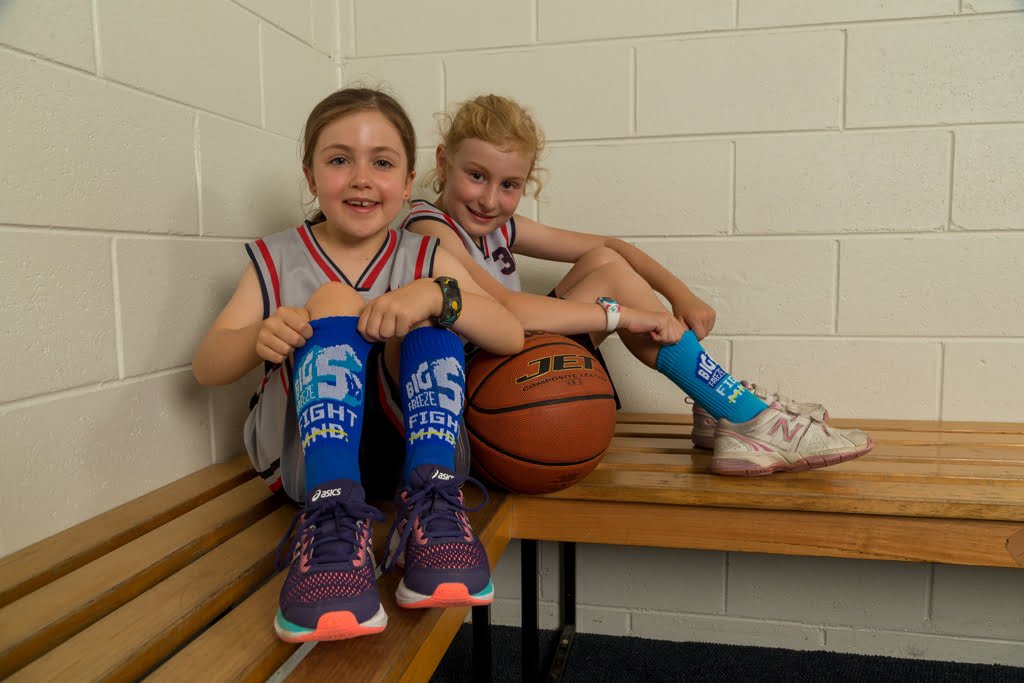 The Sockit2MND experience
It is open to any sport, any club, any age, any level. It's fun, it's inclusive and it's back for 2021. It's SockIt2MND!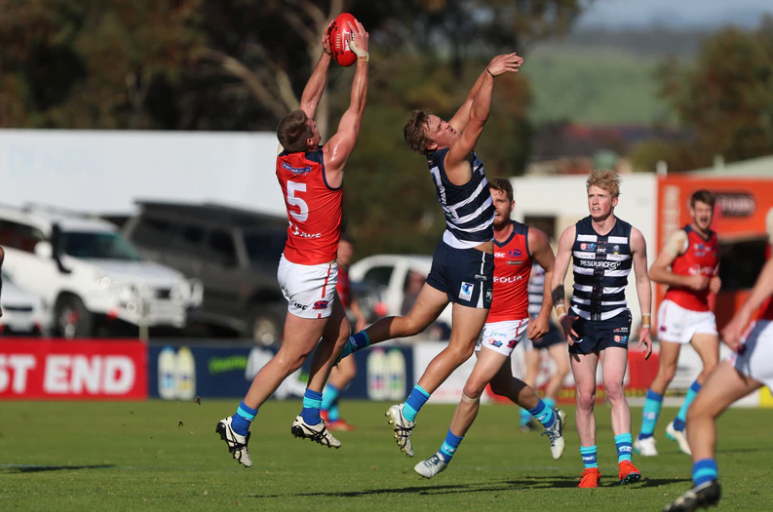 Why should you get involved?
Sockit2MND is a great, fun community initiative that brings leagues, clubs, teams, players & local communities together to fight 'The Beast'.
The Sockit2MND Round is also a great way to show your support for those within your community who are currently fighting MND or have lost a loved one to the disease.
Join us for another year of fundraising, raising awareness and to continue the fight against Motor Neurone Disease. Join the Army today!
Sockit2MND
Images of years gone by