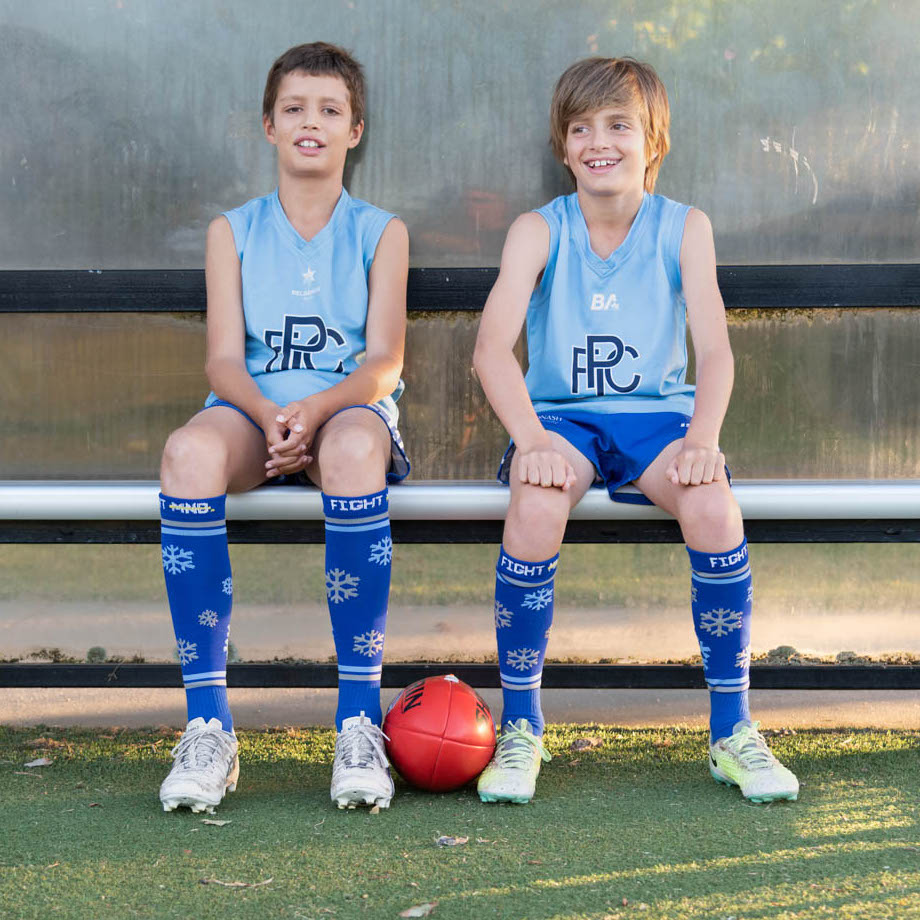 Pull your socks up
Get your Big Freeze 9 Socks today
This Big Freeze 9, we're ALL in to find a cure and fight the Beast that is Motor Neurone Disease (MND) – and we're calling on your club to help! Each sock sale takes us another step closer to defeating the Beast, once and for all.
Rally your players, pull up a pair of Big Freeze 9 Socks, and host a special game during the Big Freeze 9 Community Round from 17-18 June. FightMND encourages all sporting codes to get involved.
Big Freeze 9 Socks are a fun, inclusive, and easy way to support the fight against MND. A limited-edition Big Freeze sock design is released each year. At $15 per pair, all funds go towards vital MND research and care. 
ORDER YOUR SOCKS TODAY
It's easy to get involved
Whether you're a sporting club, community group or workplace, celebrating Big Freeze 9 Socks is easy.
1. Register your club or workplace
2. Place your sock order (socks are $15 per pair)
3. Host a FightMND fundraiser
4. Share your pics using #allinforMND #BigFreeze9 @FightMND
Big Freeze 9 Socks are for everyone, with sizes and styles to suit all ages and activities. Grab a pair of crew or football socks, available in small (child size 4-7) and large (adult size 8-14).
Socks will arrive prior to the official round on June 17-18, 2023. For orders of 20 pairs or more, you will have the option to receive an invoice.
Socks are on sale March 7 – mark your calendar.
ORDER YOUR SOCKS TODAY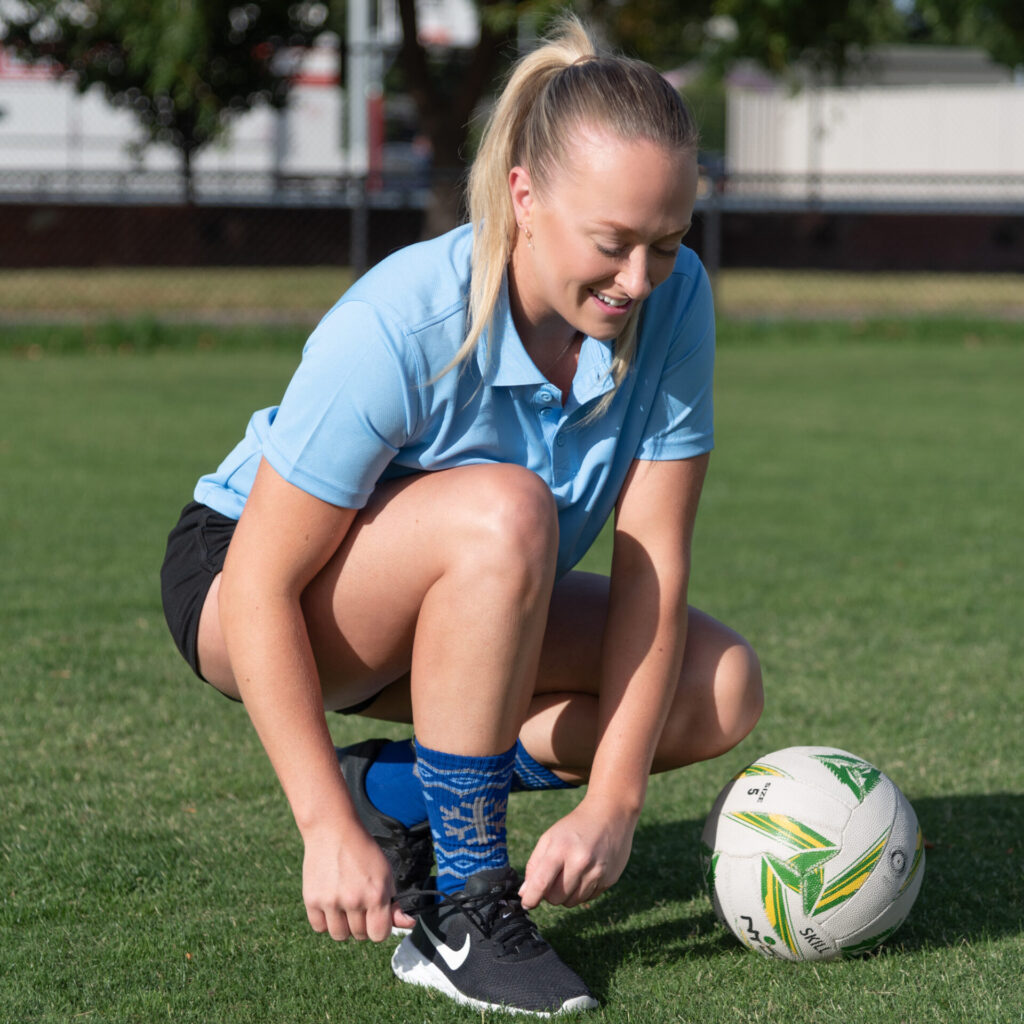 Join the fight against the Beast
Why should you get involved?
Big Freeze 9 Socks are a great way to bring your sporting club and local community together around an important cause and join the fight against MND.
MND is Beast. It's an insidious, terminal illness that takes away a person's ability to speak, eat, move and eventually breathe. There is no effective treatment or cure.
All funds raised through FightMND's Big Freeze 9 Socks will go towards new and innovative MND research to help find effective treatments and ultimately a cure.
With your help, we can raise awareness and much needed funds to defeat the Beast.
Celebrate Big Freeze 9 Socks in 2023
Big Freeze 9 Socks are available for any sport, club, age, level or activity. It's fun and inclusive, and it's back for 2023.

Check out last year's campaign launch video and relive the fun of Sockit 2022!