The friendship. The diagnosis. The fight.
Watch as Gary West and Anna Meares share their story of friendship, international sporting excellence & acclaim before dealing with the diagnosis of a terminal disease.

Vision courtesy of Channel 9 - 60 Minutes
Cycling community supports the fight against MND
Remembering Gary West
The sport of cycling was impacted by Motor Neurone Disease in 2017 when 1982 Commonwealth Games gold medalist and esteemed international cycling coach, Gary West lost his battle with the disease.
Through his close professional friendship with FightMND Ambassador & two-time Olympic gold medalist Anna Meares, the cycling fraternity has rallied around FightMND and the cause of funding research to find effective treatments and a cure for the disease that took Gary's life all too soon at 57.
At the present time, there is neither a treatment nor a cure.
This has to change.
Make a difference
Donate today to Cycling Cares
You can help make a difference today by supporting Cycling Cares and Anna Meares' mission to rally the cyclists from around Australia to help find a cure for MND.
In honour of one of the great people of Australian cycling, Gary West, and thousands of others afflicted by Motor Neurone Disease, you can join the fight against 'The Beast'.
Thankyou
Donate to Cycling Cares here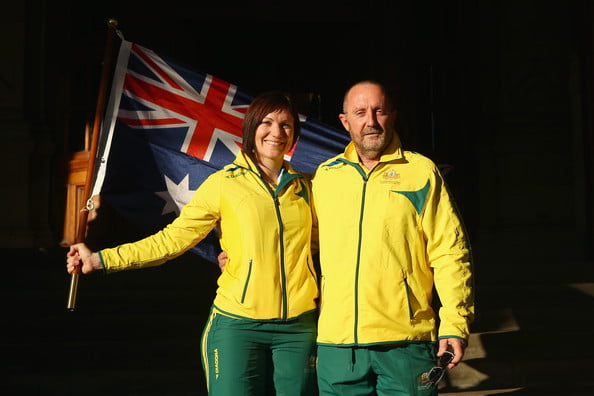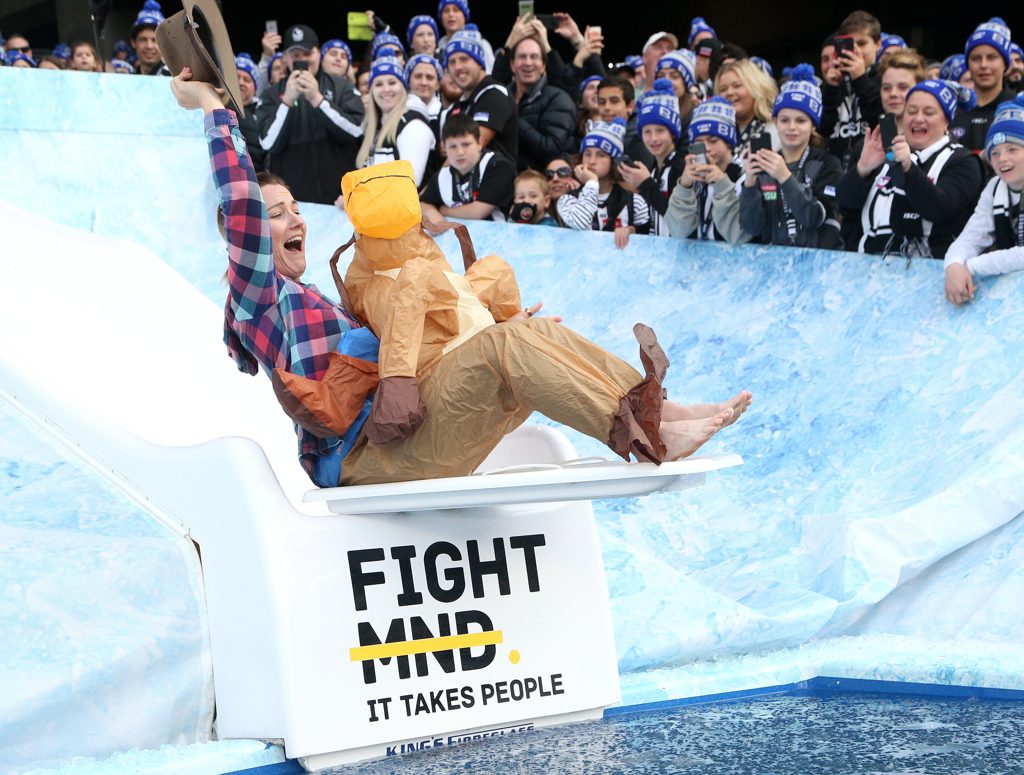 Our Ambassador
Anna Meares and FightMND
FightMND is incredibly proud and fortunate to have Anna Meares as an unconditional and passionate ambassador.
Since her friend, coach and mentor Gary West was diagnosed with MND in 2016, Anna has been committed to supporting FightMND and been a respected public voice in growing awareness of the disease.
Anna and Gary were very close and achieved greatness on the track together. His diagnosis and ultimate passing, at 57 was the catalyst for her to support the fight against MND.
In 2019, Anna accepted the invitation to be a key part of FightMND's major annual fundraising campaign, Big Freeze at the 'G. Dressed as Jessie from Toy Story, Anna slid into the famous pool of ice at the MCG in a bid to 'freeze' MND.
Anna, we thank you for your support.
Big Freeze 5
Our wonderful ambassador Anna Meares took to the Big Freeze 5 slide and pool of ice in 2019, dressed as Jessie from Toy Story but more importantly raising greater awareness and vital funds for Motor Neurone Disease.

Watch here as Anna takes the icy plunge for FightMND.
The team
Gary West & Anna Meares