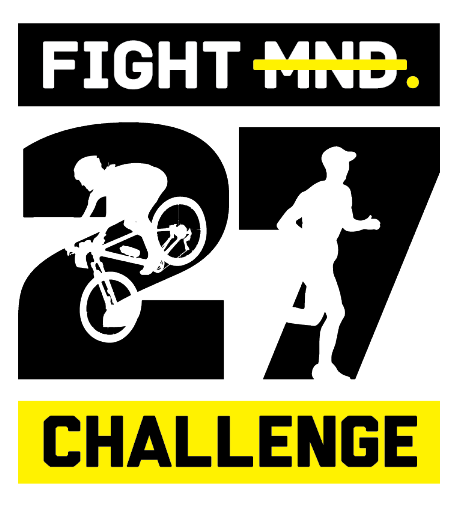 Challenge Yourself
The #27Challenge Is Here
FightMND's newest fundraising campaign has arrived and we would love you to be involved.
The FightMND 27 Challenge aims to bring the FightMND Army together, physically or virtually, to be active and healthy while having fun during these challenging times, and in doing so raising greater awareness and funds for the fight against MND.
When someone is diagnosed with MND, sadly the average life expectancy is just 27 months from diagnosis - just 27 months.
Find out more