We ran, We fundraised, We conquered
Thankyou
Thankyou to every person that ran for Team FightMND in Run Melbourne on Sunday, July 28..
Over 300 runners took to the streets of Melbourne, running past some of the most iconic locations in the city, and represented Team FightMND raising money for MND medical research.
We are incredibly proud and immensely appreciative of the efforts of all our runners, and those who donated to them, for the significant impact they have made to the fight against MND.
Collectively, all of our runners raised almost $250,000 which is an amazing result. Team FightMND has raised over $1million over the past three years.
This money will be committed to more world-leading medical research in the effort, ours and yours, to find effective treatments and a cure for 'The Beast'.
Thankyou again, we are so privileged to have a committed FightMND Army.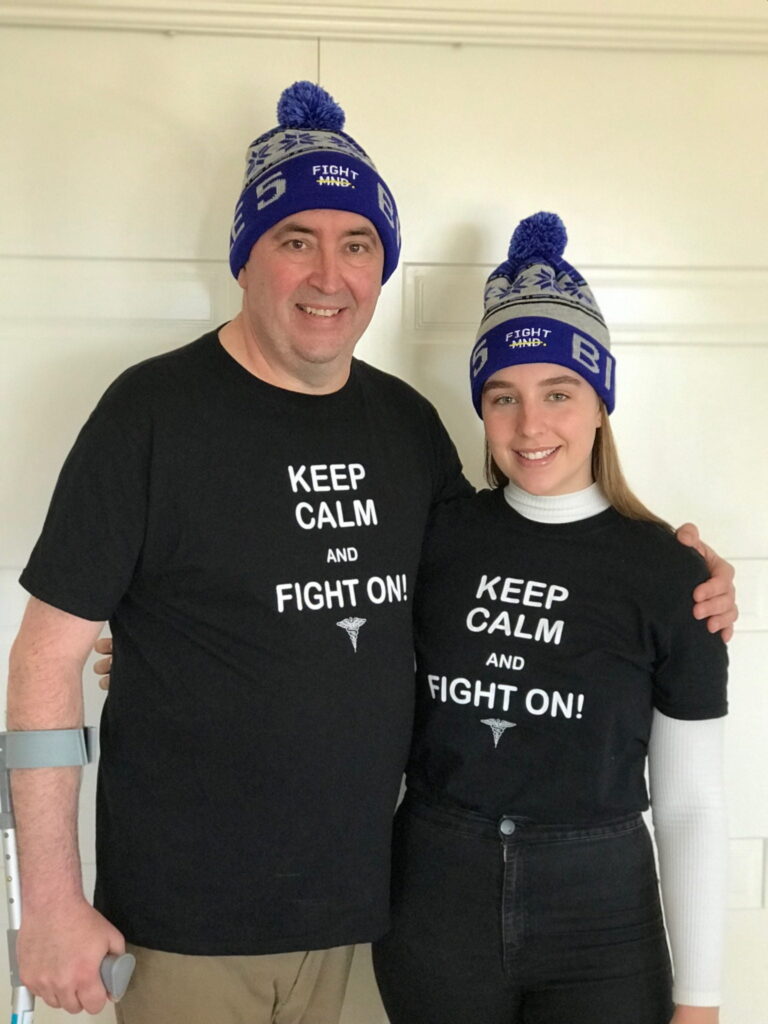 Lauren Healey's story
A beacon of hope
Lauren Healey ran for Team FightMND on Sunday, July 28. She raised over $34,000 in just over 2 months.
Her father David has MND.
David was advised that when he told his family about his diagnosis to not only give them the bad news, but should also give them some hope. So he told them about FightMND a beacon of hope for him and his family.
Read Lauren's story here
Embrace the feeling
Run Melbourne is more than just a fun-run, it's a way of getting active and fundraising to make a difference.

Grant Baker is running for FightMND
Meet Grant Baker.

Grant's wife Cath has MND. Cath was a nurse who was diagnosed with MND while caring for and nursing Angie Cunningham, a patient with MND.

Grant runs for FightMND in Run Melbourne to do what he can to raise awareness and funds to 'beat the beast'.

Thanks Grant - keep running, keep fighting.
Gallery
Memories from Run Melbourne 2019