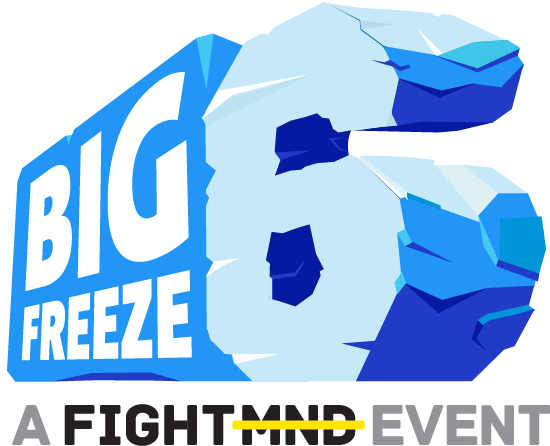 Big Freeze 6
June 8 is the date
The 6th instalment of the Big Freeze at the 'G will be on June 8, 2020.
While all the planning for another great event continues and things are still being locked away, there are a few certainties that we do know...
There WILL be a new group of sliders
There WILL be another several ton of ice in the pool
There WILL be another sea of blue beanies at the MCG
See you at the 'G on June 8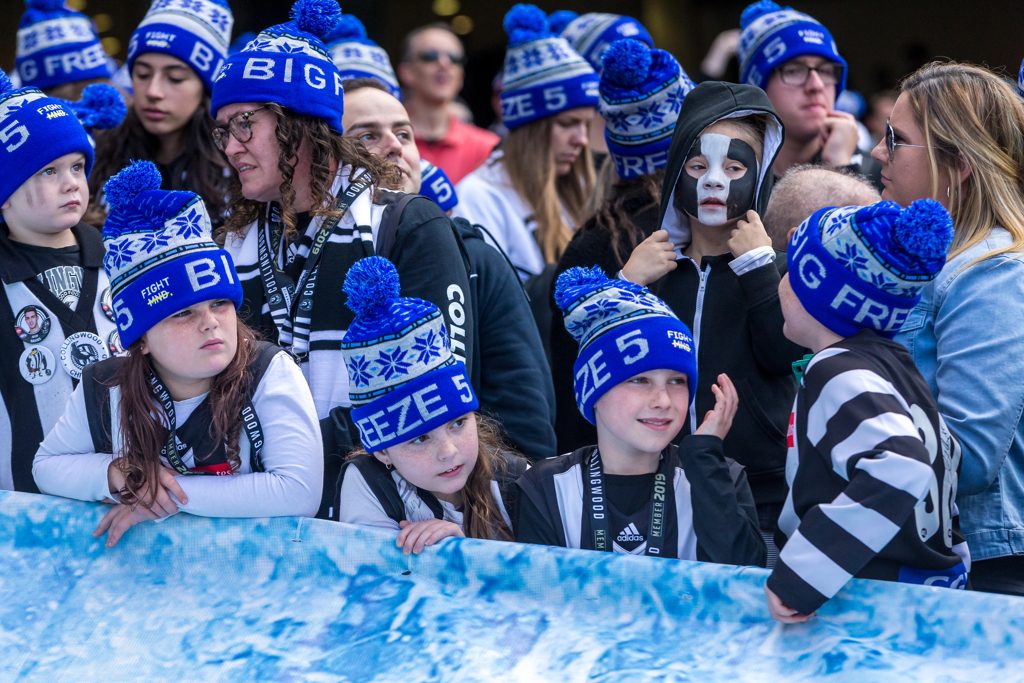 Beanies are back in 2020
Interested in purchasing Big Freeze 6 beanies?
Let us know if you wish to purchase Big Freeze beanies in 2020 by clicking the link to express your interest - whether that be for just one, or more, of our famous beanies.
Please note, by completing the form, this is only an registration of interest and is not an order. By doing so, you will help us to plan the ordering and distribution of beanies later in the year.
Express interest in Big Freeze beanies here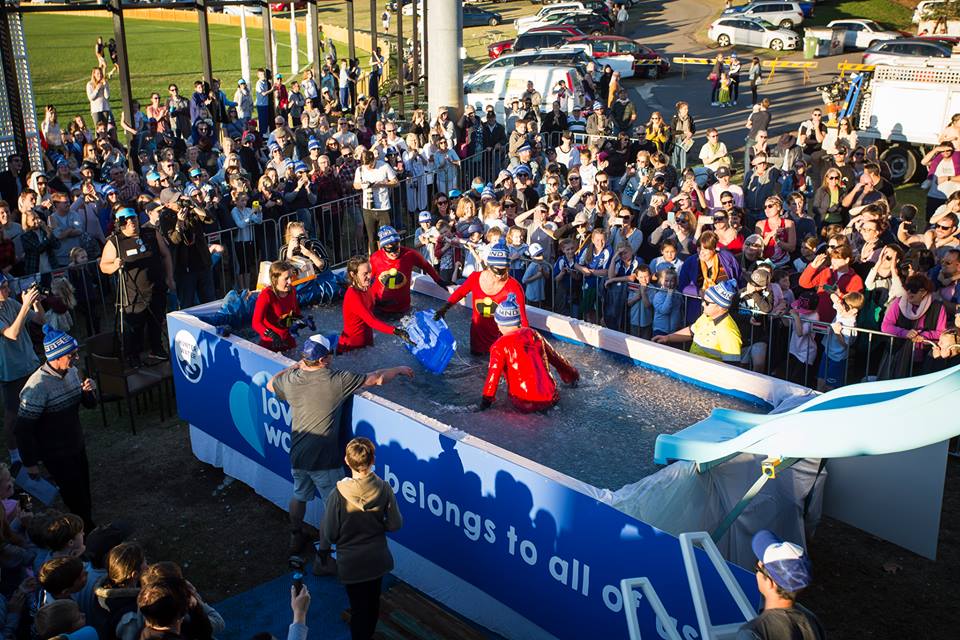 Community fundraisers
Holding a Big Freeze 6 fundraiser & need beanies to sell?
If you are holding a Big Freeze 6 fundraiser and wish to sell 'lots' of beanies to raise money for FightMND, we'd love to hear from you.
If you plan to order in excess of 100 beanies for your fundraiser, we ask you to complete the form below to assist us in our planning for orders and distribution of beanies in 2020. Note this is just an expression of interest, not an order.
Once we receive the form, one of the FightMND team will be in touch to discuss in more detail.
Complete form here
Volunteer for Big Freeze 6
There are a number of ways you can volunteer for Big Freeze 6 and support us in the fight against MND.
There is the opportunity to help pack beanies, sell beanies and shake donation tins across various events throughout the Big Freeze 6 campaign.
Click below to find out more
Find out more about volunteer opportunities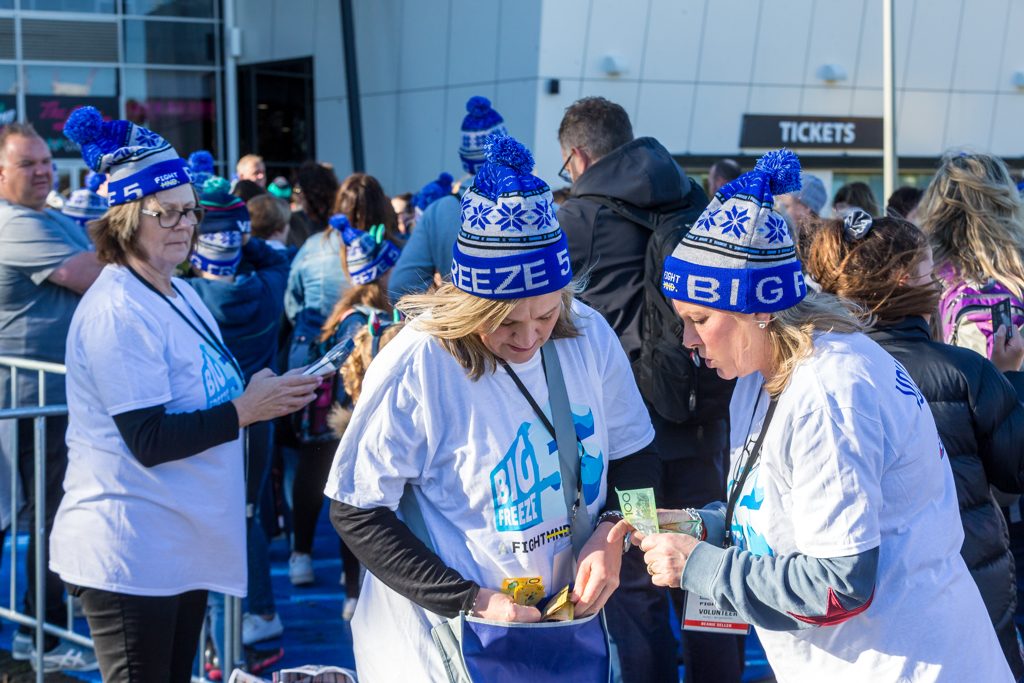 Big Freeze 5 - The Sliders
Watch as 14 sporting legends from AFL, netball, cycling & basketball are sent into Australia's famous ice bath in support of FightMND.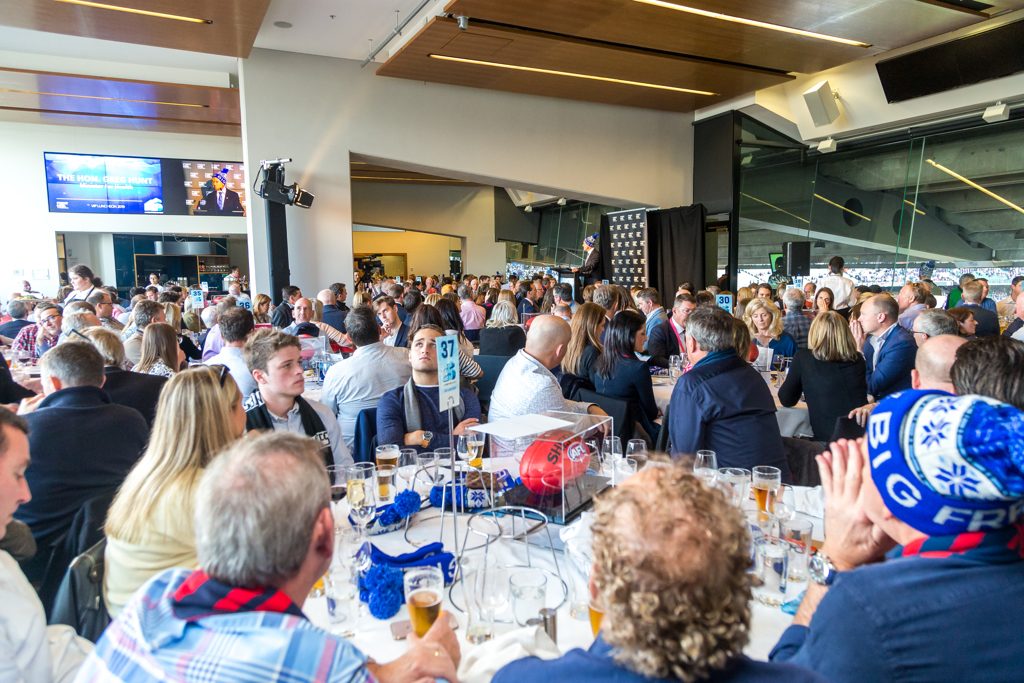 Join Us
Become a valued partner of the Big Freeze
Now entrenched as one of the most iconic events on the Australian sporting and social calendar each year, the Big Freeze at the 'G is the perfect event to align your business brand values to.
The Big Freeze at the 'G attracts a huge crowd annual Queen's Birthday clash between Melbourne and Collingwood as well as a massive TV viewing audience through Channel 7.
If you would like to know more about to get involved as a partner of FightMND and the Big Freeze, contact our Fundraising Director Katrina Parker at [email protected]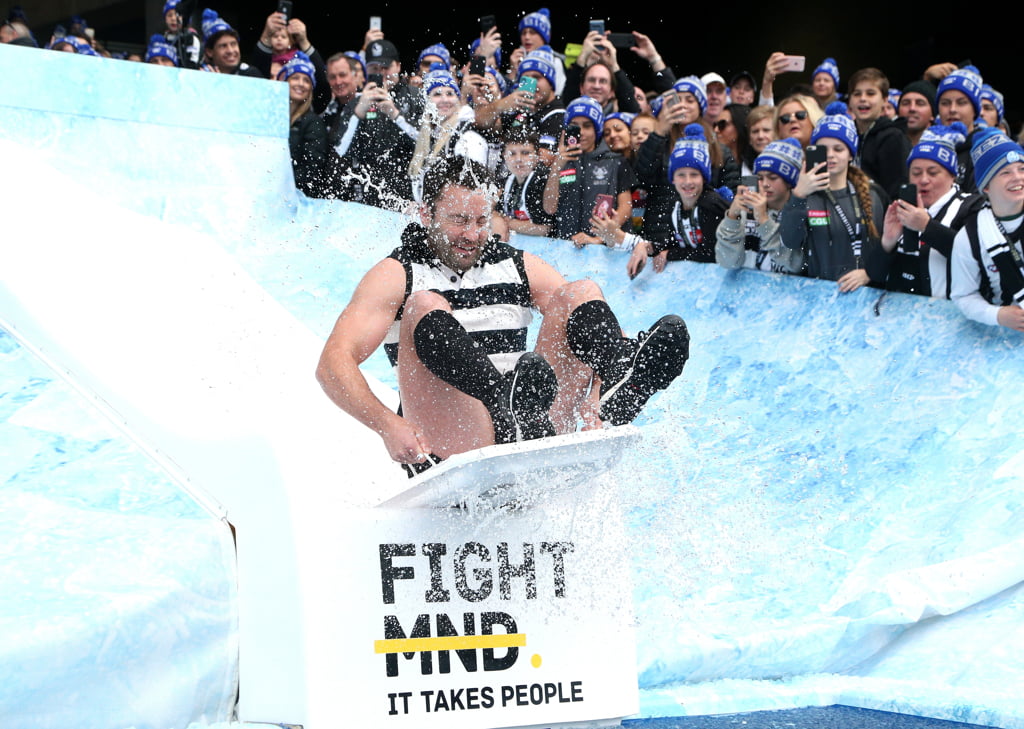 Who has slid before
Past sliders 2015-2019
Since the first ever Big Freeze at the 'G in 2015, there has been 62 celebrity sliders, all dressed in costume, from both sport and media, take the plunge into the icy depths of the Big Freeze pool.
Click to see past sliders
Big Freeze 5
Recap all the colour and fun of the MCG & surrounds on Big Freeze 5 day in 2019
Blast from the Past
Past years