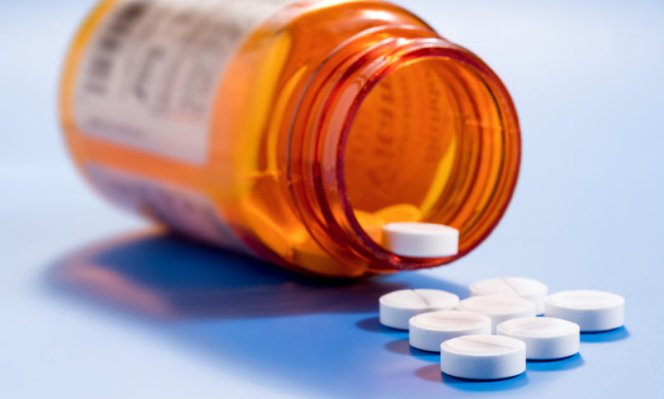 As a result of extraordinary fundraising efforts throughout 2018, FightMND has announced a commitment of $7.6 million to seven new projects, to begin in 2019, taking the total of funds invested into research initiatives to $28.6 million since the Foundation began in 2014.
Our ability to invest these funds into world's best practice research is due to incredibly generous contributions from the Australian community.
The projects include three clinical drug trials, two drug development projects, a National Precision Medicine Program and a Biomarker facility.
This announcement is a positive outcome as it provides an opportunity to invest millions of dollars, donated FightMND's loyal army of donors, to the best and brightest researchers we have here in Australia and overseas.
Without the ongoing generosity of all our supporters, including the Federal Government, Health Minister, the Hon. Greg Hunt, and Victorian State Government & Premier the Hon. Daniel Andrews, this level of funding would simply not be possible, and we could not progress the vital scientific work being done by medical researchers to combat MND.
We thank you for donating to us and for trusting us to make measured decisions. Our rigorous grant application review processes ensures your money is invested wisely to achieve progressive outcomes.
Our patron, Neale Daniher urges all our supporters to keep up the fight.
"Don't give up on us now. MND is a beast. It's a riddle and it will take some time to solve, but I'm hopeful we'll find a treatment within five years."
Regards
Bill Guest                                                                                         Jamie Howden
Chairman                                                                                           CEO
Below is a brief summary of each project:
Phase 3 Clinical Drug Trial – TW001 Oral Edaravone:
(Project lead: Dr. Inez de Greef, Treeway) -Netherlands
This trial will test an oral formulation of the drug Edaravone that is approved in the US & Japan and is aimed at slowing the disease progression of MND. This clinical trial is an international trial with FightMND funding the Australian component. 
Phase 2 Clinical Drug Trial – CopperATSM:
(Project lead: Prof. Dominic Rowe, AM, Macquarie University) – New South Wales
This is the next phase of clinical testing of the drug CopperATSM which will further validate (from phase 1) if the drug is safe for patients and will investigate if the drug can slow the disease progression of MND 
Phase 1 Clinical Drug Trial – mEphA4-Fc:
(Project lead: Prof. Perry Bartlett, Queensland Brain Institute) – Queensland
This is a Phase 1 safety trial that will examine the safety and tolerability of mEphA4-fc in MND patients. Researchers propose the drug mEphA4-FC may be able to slow the progression of the disease and protect motor neurones in MND patients. 
Drug Development Project 1 – LAUR-301
(Project lead: Prof. Eliahu Heldman, Lauren Services LLC) – Israel
This project involves the development and pre-clinical testing of a new drug called LAUR-301 in MND mice. LAUR-301, which acts by delivering a growth factor to support the health of motor neurones, aims to protect against motor neurone loss, reverse or slow disease progression of MND and increase lifespan.
Drug Development Project 2 – GRT-X
(Project lead: Ass. Prof. Mark Bellingham, University of Queensland) – Queensland
This project involves the development and pre-clinical testing of a new drug called GRT-X in human cells and mouse models of MND. GRT-X is a promising therapeutic as it acts simultaneously on two mechanisms that help protect neurones and can reduce the rate of motor neurone loss, which will hopefully slow the progression of the disease.
National Precision Medicine Program
(Project lead: Ass. Prof. Brad Turner, Florey Institute of Neuroscience & Mental Health) – Victoria
This is a large scale national collaborative project that aims to accurately classify or group MND patients according to their generic, molecular and clinical profiles using innovative stem cell models and systems. MND comes in many forms, with different sub groups of patients likely needing different types of treatment. This program will help identify these sub groups and steer the right drug to the right patient at the right time.
MND Biomarker Facility
(Project lead: Dr. Mary-Louise Rogers, Flinders University) – South Australia
FightMND is providing funding for the purchase of cutting-edge robotics to fast-track the assessment of MND biological markers (biomarkers) in patient samples from both Australian and international Clinical Trials. Biomarkers help to track disease progression and aid in the development of therapies by providing a read out of whether the therapy is effective.
Click here for more  details and specific information about each research project