To cure,
to care,
to make aware

.
What are we fighting for?
We are fighting to beat 'The Beast'
We want a world without Motor Neurone Disease (MND) and it takes an army of people to help achieve this – and we have the FightMND Army on our side.
Our core aims are to generate greater awareness of the disease, to fund world-class research and drug trials to find an effective treatment and ultimately a cure for Motor Neurone Disease and provide assistive care equipment to many Australians fighting the disease.
There is no known cause, limited knowledge of the natural course of the disease, there is no effective treatment and there is no cure.
We call it 'The Beast'. This is why we fight.

$37.6m
Committed to MND research projects

$13.44m
10 Clinical Trials funded

$9.73m
10 drug development projects funded

$4.5m
World-first drug screening platform

$2.8m
Other research grants & initiatives

$2.14m
Sporadic ALS Australian - Genomics Consortium

$2m
Precision Medicine Program

$1.74
IMPACT research grants

$1.3m
Research fellowships and scholarships

87c
In every dollar raised committed to research projects & care initiatives
COVID-19 & MND
As a community, we are facing many challenges because of Coronavirus (COVID-19).
For people living with MND and their families, these are particularly troubling times, with the disease making them one of the more vulnerable populations if exposed to the virus. Our wish is for them to stay safe and well and keep fighting.
MND Australia is closely monitoring the COVID-19 situation, taking advice from medical experts and is providing regular updates & advice to the MND community on its website.
We wish to share that information with you and will also continue to provide updates.
COVID-19
We have issued a statement in relation to COVID-19 and the current and potential future impact on FightMND
Pedalling for a cure
A group of enthusiastic cyclists and committed fundraisers have traversed over 700km of highways in New South Wales & Victoria, raising over $150,000 for vital MND research.
The event honoured the Daniher family by kicking off in Ungarie (NSW) and finishing at Windy Hill (Vic), the home of the Essendon Football Club, seven days later.
Welcome Camilla Britton
FightMND Chairman Bill Guest is delighted to announce the appointment of Camilla Britton to the FightMND Board, effective immediately.
Camilla has been employed by PricewaterhouseCoopers (PwC) for the past 13 years in a number of senior positions in areas such as recruitment, people and culture, HR and partnership. She has also acted as Chief of Staff to the Managing Partner for People, Partnership and Culture at PwC.
Camilla possesses specific experience in strategy, performance and talent management, change management, stakeholder engagement and leadership.
On behalf of the Board and staff of FightMND, Mr Guest extends a warm welcome to Camilla to the FightMND Army.
Socks are back
Sockit2MND socks on sale now
Socks are on sale and the official Sockit2MND Round is also back for another year (June 20 & 21).
We are encouraging all sporting clubs around Australia, of any sport, at any level and any age to get involved by joining the fun of Sockit2MND 2020. By doing so, you will be contributing to fundraising, raising awareness and continuing to make an impact to the fight against Motor Neurone Disease.
All proceeds from the sales of socks will be directed to vital MND research.
Register today & start fundraising
Join Team FightMND for Run Melbourne today
Registrations for Run Melbourne are now open so join up, and then join us.
You can start fundraising for Team FightMND straight away by setting up a fundraising page and get those donations rolling in.
Team FightMND raised $255,000 in 2019, taking our three-year total to over $1M making us the highest fundraising team in Run Melbourne history.
Each year, runners don FightMND singlets, caps and visors and represent us through the streets of the city of Melbourne while raising vital funds to find effective treatments and a cure for MND.
You can run, walk or roll your way to the finish line after 5km, 10km or 21.1km. 
Get involved today, start fundraising and we'll see you at the starting line.
2020 Daniher's Drive - expression of interest
In 2020, FightMND will stage its 6th annual Daniher's Drive and we want you to come along for the drive.
Daniher's Drive is FightMND second largest fundraiser each year and is a 4-day road-trip filled with great fun, hospitality & entertainment while raising awareness and vital funds for more world-leading research to find a cure for MND.
We encourage you to express interest in next year's event below and someone from the FightMND team will be in touch.
Victorian State Government pledge $1m to FightMND
Just minutes before the 5th Daniher's Drive took to the Victorian highways, the Premier of Victoria, Hon. Daniel Andrews made a significant announcement that was met with rapturous applause from the 320 participants.
The iconic Werribee Zoo was the backdrop for the announcement that the Andrews Victorian Government will commit a further $1 million to the fight against MND.
Announced in the company of FightMND co-founder and patron, Neale Daniher. who led the large convoy off, the generous contribution to fight 'The Beast' takes the overall Victorian Government's financial support to an amazing $5 million.
These funds will be quickly turned to the hands of the best and brightest researchers as they continue their work to discover effective treatments and a cure for MND.
From all at FightMND, thanks to the Victorian State Government for their immense generosity.
2019 Daniher's Drive - A review
Watch and enjoy all the colour, fun and excitement of the 2019 Dainer's Drive as it weaved its way throughout regional Victoria over 4-days in October.
Research funding
FightMND invests another $9m into MND research
FightMND is excited to announce a major funding commitment to advance research into Motor Neurone Disease as the fight to find effective treatments and a cure for the disease continues.
This announcement represents FightMND's ongoing commitment to MND research with $9 million being injected into world-leading research across 15 separate research projects, led by some of Australia's best nd brightest researchers.
This investment takes the total amount of funds invested by FightMND to $37.6 million since 2014.
Big Freeze 5
Big Freeze 5 at the MCG makes a splash
The fifth annual Big Freeze at the MCG provided more fun, more spills and more lasting memories than ever before.
Retired sporting champions from AFL, cycling, netball and basketball plunged into the icy depths of the Big Freeze 5 ice bath to raise awareness about MND and important funds to fight 'The Beast'.
St. Kilda great Nick Riewoldt stole the stage as Queen's Freddy Mercury while Bob Murphy, Anna Meares, Dane Swan, Chris Judd, Lauren Jackson, Brent Harvey, Bianca Chatfield, Sam Mitchell, Liam Picken, Jimmy Bartel, Brendan Fevola, Jobe Watson & Cyril Rioli didn't disappoint with  their costumes as they took to the famous slide.
Over $5 million was raised during the Big Freeze 5 campaign thanks to the extraordinary support and contribution by the Australian public who bought beanies and generously donated to the fight.
FightMND has committed $28.8 million to MND medical research and will be announcing more research project funding in September.
Funding announcement
Federal Government commit $5m to FightMND
The Federal Government has announced a commitment of $5 million to FightMND and the fight against Motor Neurone Disease. The funds from the Government will be invested into further vital research projects as we continue to try to combat 'The Beast'.
The fight against MND needs you
FightMND - It Takes People.
We have a wonderful FightMND army supporting us and need more to join the army. Our work has just begun, we haven't found an effective treatment or cure as yet.
This is why we fight!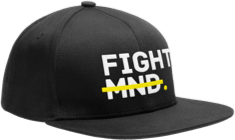 Our Shop
Wear Your Support
Join the fight against MND.
Visit our online shop to browse and purchase some of our FightMND apparel, and in doing so, you are continuing to help our fundraising efforts.
## ### ####
### ###### ### ### #### ### ###
### ###### ### ### #### ### ###### ###### ### ### #### ### ###### ###### ### ### #### ### ###### ###### ### ### #### ### ###### ###### ### ### #### ### ###