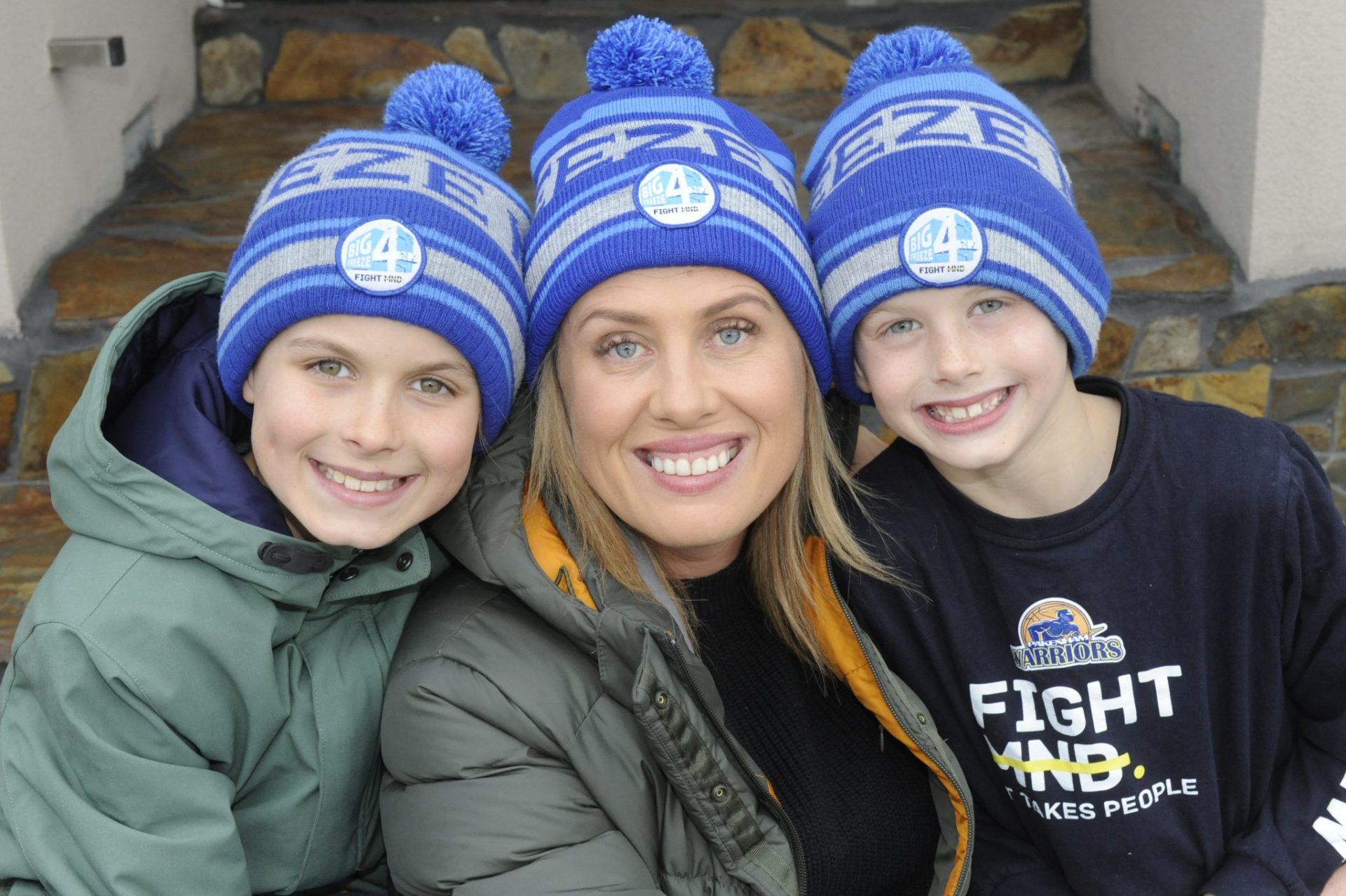 Some days of our lives are committed to memory less fondly than others.
For Leah Bryant, the days of her life that she wants to remember least are sadly only months apart.
It was on AFL Grand Final weekend of 2010 that her husband Craig went into hospital with breathing difficulties due to Asthma. It was at this time doctors noticed, totally unrelated, some unusual muscle wastage in his legs.
It was then he mentioned a leg weakness and twitching muscles he recalled from when he was changing his son's nappy some weeks earlier.
Fast forward two months, to November 2010, and after a series of tests, Craig was diagnosed with Motor Neurone Disease at the age of 37.
He was to celebrate only one more birthday.
On June 1, 2011, Craig succumbed to the insidious disease aged 38, just 8 months after diagnosis.
Craig was a fit, healthy, active sport-loving husband to Leah and father to sons Zach and Archie, four-years-old and four-months-old respectively when Craig passed away.
"It's debilitating and it's horrendous," Leah recounts
"We'd just planned to have a second child, we were so excited, and we were halfway through my pregnancy when Craig got sick.
"To be in such a positive time of your life, you know we'd just renovated our house, we were just living our life, like you do," Leah said.
"Zach was only four when Craig passed away and he watched his Dad who was healthy, loved to kick the footy and lived life to the fullest slowly diminish into a wheelchair, so it's not something that is easy for a family to have to go through."
From this unimaginable heartbreak for Leah, her boys and Craig's immediate family including his brother Shane and sister Nicole, Craig's Crew was born.  Craig's Crew is a group of people closest to Craig who are committed to raising funds and awareness for FightMND in his honour.
"When Craig first got diagnosed, we didn't know what it (MND) was, we had no idea but once we found out there was nothing we could do for him, we got straight into fundraising as soon as we could," Leah said.
"FightMND just resonates with what we want to see. We want to see research and we want to see a cure and we'll do what we can to make that happen."
Craig's Crew, led selflessly and tirelessly by Leah and supported by her children, has successfully fundraised for the past two years through selling beanies during the Big Freeze campaign and socks during the SockIt2MND campaign.
"Last year I bought 400 pairs of socks on my own credit card in the hope I was going to sell them, and I did," she said proudly.
In 2019, Craig's Crew will surpass last year's figure of almost $20,000 with orders already placed to the tune of over $25,000 including orders for 950 pairs of socks and 800 beanies.
Leah has received incredible support from her local sporting community, especially the Pakenham Basketball and Dandenong Basketball Associations as well as the Pakenham Football and Netball Club who have immersed themselves in the fundraising efforts for FightMND.
"This year I've sold socks to 51 teams in the region, 47 of which are basketball teams.
Leah said by establishing Craig's Crew and fundraising in his honour, it is the way in which the family feel most empowered to remember him.
"Craig and the boys are face of why we do what we do.
"Zach deals with a lot with the fact he's lost his Dad and he can't see him again but last year he stood up in front of men twice his size with the Pakenham basketball team and talked about his Dad, he talked about Neale Daniher and why we are doing what we are doing.
"That was the first time he'd done that, and it was such a proud moment. He talks to people about his Dad and what we are doing is in honour of him so it keeps Craig alive in that respect knowing we can't have him with us.
"Sport is community and community is what helps people through tough times.
"For us, it is also a sign of hope. By the community supporting us, it gives us hope that one day we can stop another family having to live through what we had to live through.
"Ultimately, it takes people, that's what we love about FightMND, and we make that well known to everyone.
"It (awareness about MND) starts with a conversation and people are on board to help and support whatever way they can.
"It takes people and without people, we'll never get anywhere."