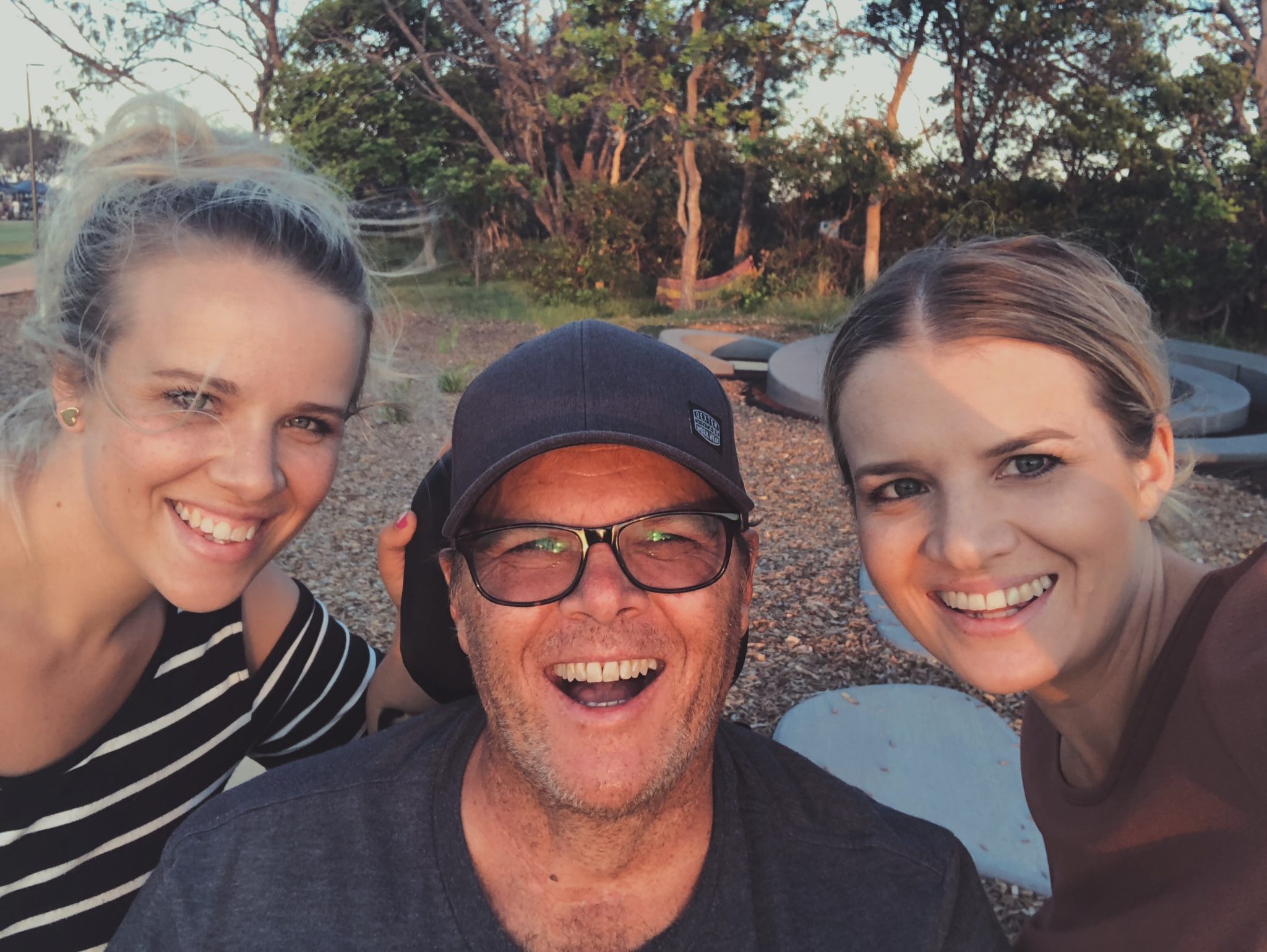 Not long after their dad Phil Camden was diagnosed with Motor Neurone Disease (MND) in January 2013, his daughters, Jess and Bec, were energised to make a difference for MND sufferers in the future.
"At first we couldn't think about anything else but that Dad was dying and we didn't have long left," Jess said.
"A couple of years on, we realised it (MND) might be going slower, we all started to feel like we wanted to turn the pain into something with purpose and start doing something to help," Jess said.
"We know it's too late for Dad for a cure but if we can help prevent other families going through this one day, that would be amazing."
Their Dad, Phil, was just 54 year
s old when he was diagnosed with Motor Neurone Disease (MND) and given 18 – 24 months to live.
Being introduced to this new world of MND, and experiencing its devastating effects first hand gave the family a passion to make a difference for people suffering with MND in the future.
On September 15 this year, sisters Jess and Bec, will take part in their first ever fun run in the Blackmore Sydney Running Festival, as part of Team FightMND, and will be doing so knowing they've raised almost $4000 for FightMND.
The involvement in the Sydney running event isn't the first foray the Camdens have made into fundraising for FightMND.
In 2016, Phil Camden initiated a meeting with FightMND co-founder and MND sufferer Neale Daniher to discuss an idea he had inspired by the Big Freeze at the MCG event.
From there, Phil along with a passionate group of volunteers spearheaded the Newcastle Big Freeze in 2017, and it was such a success they did it again in 2018 raising close to $350,000 over the two years.
"Dad had the idea to bring the concept to Newcastle and it then took on a life of its own really," Jess said.
"We had 20 sliders in the second year and one of them raised over $55,000 on their own which was pretty crazy."
Jess recalls the early days when her dad was realising something was wrong. "He felt like he was getting weaker or 'less fit' I guess.
"He used to go for runs and swim in the pool, so, he tried to do more running and swimming but soon realised it was just getting worse," she added.
"He was sent to a neurologist to get all the tests done around Christmas in 2012 and then everything was confirmed in the following January which was obviously very devastating."
Following the confirmation of the diagnosis, when he was given 18 months to 2 years to live, the family of four realigned their priorities, identified what were the 'must dos' and what was important to them over the next year or so.
"He resigned within the next few months (after diagnosis) and we booked a trip to Europe and started to plan for the end, so to speak, and processing that," Je
ss said.
In a matter of months, Phil will have been fighting MND for seven years and Jess said they are very grateful for the slow progression.
"He's got the whole power wheelchair set-up now. His voice is still pretty good, but I've noticed his arms have started to weaken a lot more in the last few months.
"These are all the obvious things, but I know there's a lot more pain and challenges he deals with that aren't clear to me or others," she added.
Despite knowing a little bit about MND prior to it becoming a personal and shocking reality for the Camden family, the reality of the disease took a little while to accept.
"I remember the night dad told us it was all confirmed, I watched my sister frantically start searching google, in disbelief that there was nothing we could do." Jess says.
"We were all shocked that in the 21stcentury there is a disease with no known cause and no cure.
"It was a really heartbreaking realisation, a moment I will never forget and one I don't wish on anyone or any family.
"That realisation of, 'actually we're screwed' is sort of how it felt."
Inspiration from the fighting spirit of their father is what has motivated the close and united sisters to hit the training track and prepare to tackle the 10km race through the streets of Sydney in September.
"I'm not a runner, but I guess technically now, I run," Jess said laughing.
"Personally, seeing dad on this journey I've seen first hand someone doing everything they can to live and fight for their health so it made me think about what I was doing or to make the most of my health.
"I know dad would love to be the one who can go for a run, so he's really my inspiration and I know my sister feels the same."
Jess said that the work of FightMND is something that her father, her family and friends find very comforting.
"We love FightMND. It's a brand that we feel we can trust.
"We can't be the ones in the labs doing the research but we can help raise funds for them, and fight alongside them, so we'll just keep doing what we can," Jess said.
Click here to join Team FightMND for the Blackmores Sydney Running Festival and help us to find a cure for MND.