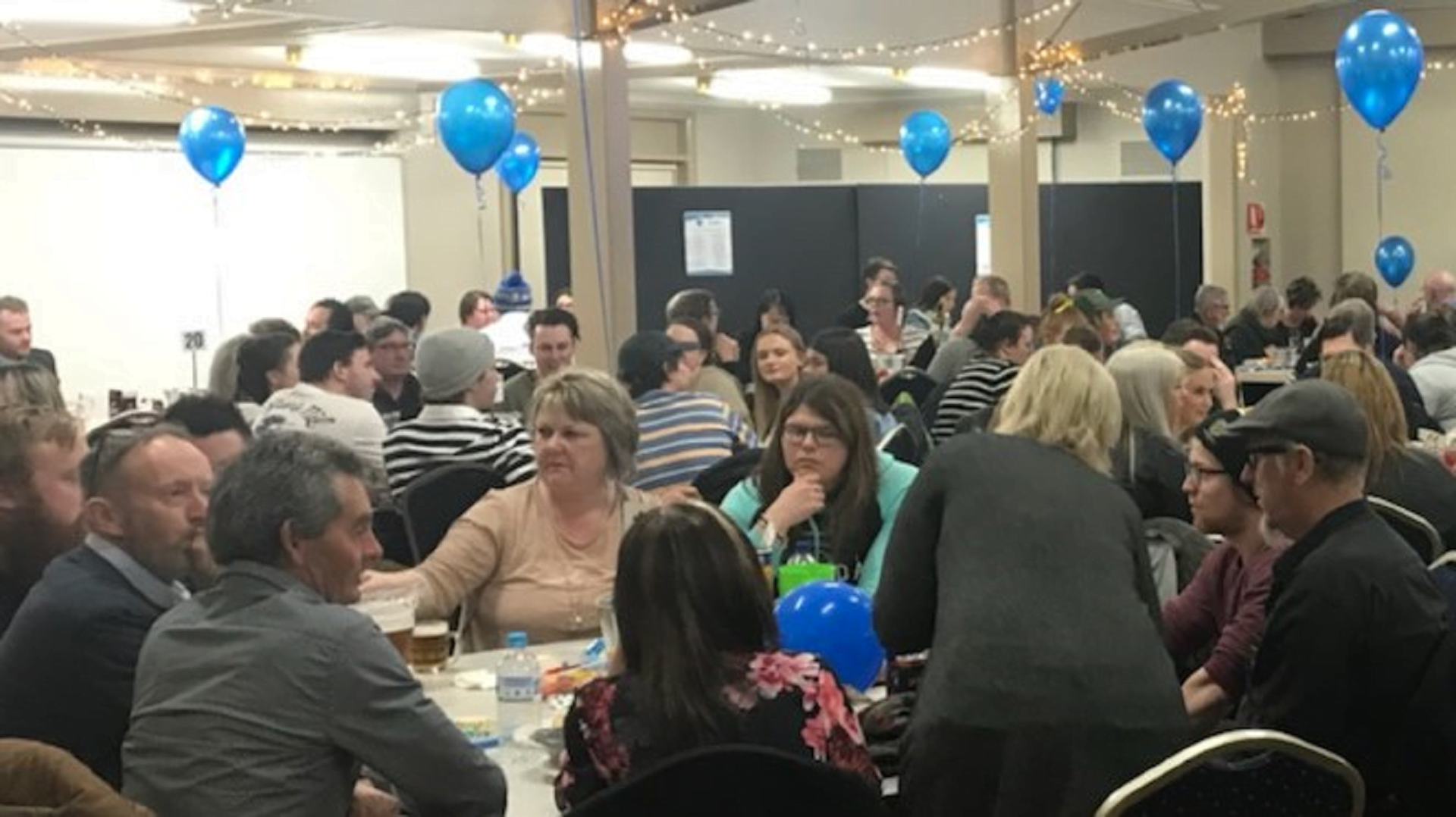 DOING IT FOR 'DEEDS'
Steve Deedman's mates told his son that "Dad held on to see you turn 16".
Birthday's are usually cause for celebration but not in Steve Deedman's life.
It was on his son Fraser's 16th birthday that he passed away from Motor Neurone Disease after a two-year fight with 'The Beast' having been diagnosed on his own 43rd birthday.
The former Duty Manager at the Red Lion Hotel in Ballarat lost his battle against MND four years ago and now, a group of 'locals' are embarking on their maiden Daniher's Drive expedition to support FightMND in memory of their
Joe Capuano and Clayton McIlvena are the driving force behind 'Doing It For 'Deeds", a first-time team in the 2018 Daniher's Drive event, kicking off on October 11.
"When we heard about the Daniher's Drive, I said to Clayton we just have to do this for 'Deeds'," Joe said.
"We became aware of FightMND and the great work they do when Steve was unwell and watching the Big Freeze on TV. Then we found out about Daniher's Drive and we wanted to get in straight away as we felt it was the perfect way to get some close mates from the pub together to celebrate Steve's life."
Reflecting on the person his mate was, Joe said that Steve's world revolved around two things – his workmates and his son.
And it was his workmates, led by Joe and Clayton, that were there for him, right until the end.
"The last few months of Deeds' life were really difficult, watching a really strong and independent man observe his body fail him and not be able to do anything about it.
"It was when he was around his mates that Steve felt most comfortable, so we knew we all had to pitch in to help.
"A group of us looked after him and nursed him around the clock at his home where he was almost house-bound for the last nine months of his life until he had to enter Gandarra Palliative Care in Ballarat," Joe recalled.
Steve was urged by his mates to go and see his doctor and get checked when Joe and others observed his speech changing, becoming slurred and he began noticeably dragging one leg.
"It was like he'd had a few too many beers and when one day I asked him if he had been drinking and he said no, I knew something was seriously wrong and then 2-months later, he was diagnosed with MND on his birthday," Joe said.
When the 2018 Daniher's Drive convoy departs Government House on October 11, a team of seven will load into the Red Lion Hotel courtesy bus for four-days of fun and fundraising.
"The support of the hotel owner David Canny, who will also join us on the trip, has been incredible and we are taking the hotel's courtesy bus on the Drive," Joe said.
"We set ourselves a fundraising target of $10,000 and now we are sitting on $17,400 and counting.
"It's a pretty special thing when you ask people to support a cause and everyone is only too happy to help and donate.
"We held a trivia night in Ballarat to raise the bulk of our funds and we were hoping for 200 people to attend, but got 264 and raised over $9,000.
"We cannot thank the local community and the regulars that come into the Red Lion enough for their support. They all knew 'Deeds' as well so while there might only be seven of us on the trip, we knew there are probably hundreds that are cheering us on to raise more money to find a cure for MND.
"Having that support to remember a bloody good mate is humbling, really humbling."