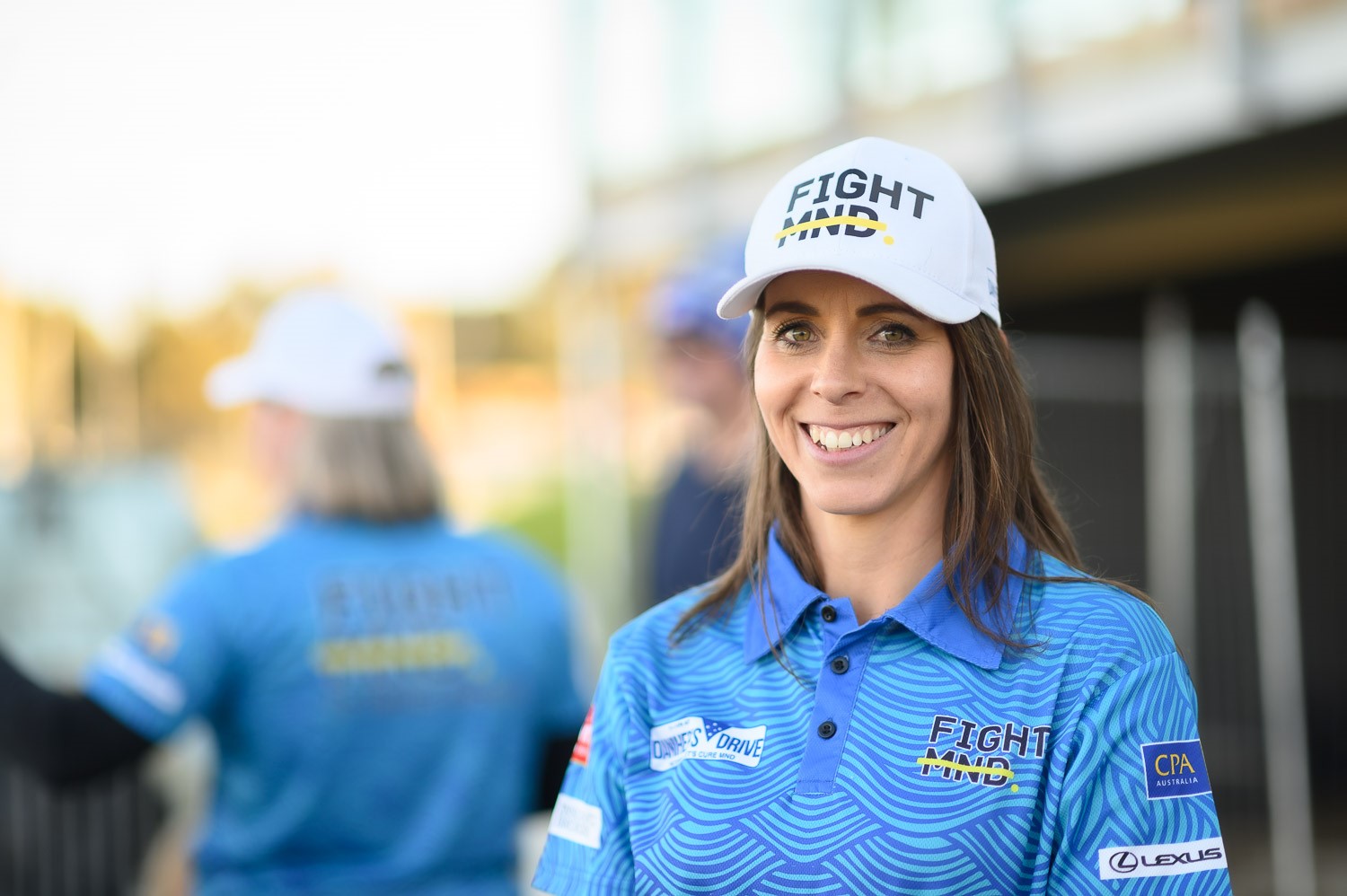 To find out more about hosting your own DIY big freeze visit https://diybigfreeze.com.au/
DIY Big Freeze events have become almost as legendary as the Big Freeze at the 'G thanks to wonderful supporters like Naomi Beasley who rally their community, have a ton of fun and raise important funds for FightMND.
Sharing her story with us, Naomi starts by explaining that her mother Lorna sadly lost her battle with MND in 2002. In her honour, Naomi decided to join the FightMND Army.
Naomi rallied her troops and created two fundraising teams. "Lorna's Girls" which is made up of her and her girlfriends, and "Lorna's Cobram Crew" which is led by Naomi's two brothers and husband.
"Lorna's Girls" started their fundraising journey with relatively small events, like movie nights, sausage sizzles and raffles, a "Big Night Out" and a "Ladies Day Out".
Meanwhile "Lorna's Cobram Crew" established an annual golf day, and quickly realised it was a great way to consistently raise funds and entice returning participants, year after year.
But the Big Freeze called, and together Naomi and her support teams took the plunge, called on their community, and founded the Echuca Moama Big Freeze. The inaugural event was hugely successful and brought their whole region together for a fabulous day that raised vital funds for MND research. They are already planning the next Echuca Moana Big Freeze and are aiming for it to become an annual event, just like the Big Freeze at the 'G.
"In doing something for others we also brought our community together in fabulous social gatherings that allowed us to share a common goal of finding a cure for MND," said Naomi.
"All of these events were not only enjoyable for our fundraising team, our local communities have also been very supportive of our events."
When asked what she would say to anyone thinking about organising a fundraiser for FightMND Naomi says "Do it!"
Not only has she found fundraising for FightMND to be extremely rewarding from a personal perspective, knowing that she is providing hope to those living with MND and that one day there will be a cure for MND makes it even more worthwhile.
What made her most happy about fundraising for FightMND?
"It is most definitely the social side, seeing people come together to have a great fun time while raising much needed funds is so gratifying" says Naomi.
To find out how you can host your own DIY Big Freeze visit https://diybigfreeze.com.au/