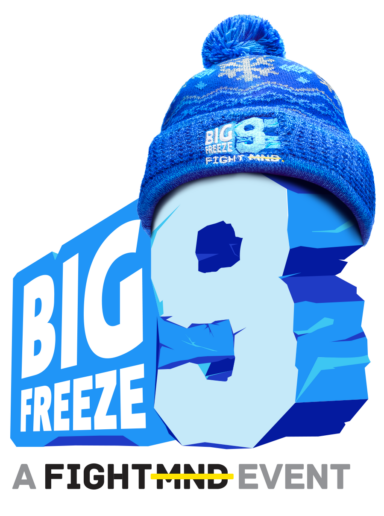 JOIN THE ALL IN FIGHT
Light up for MND
National Illuminations 2023
On the Big Freeze weekend, the nation will be turning blue for MND.
FightMND's annual Illumination campaign aims to shine a light on the battle being fought by thousands of people across Australia who are diagnosed with MND.
When you see a building or landmark lit up in the iconic cornflower blue over the King's Birthday weekend in June, you're witnessing the incredible show of solidarity and support for those affected by MND. You're witnessing Australia going #allinforMND.
It offers people an opportunity for a moments reflection to remember those who we've lost to MND, those who are currently battling the Beast, and all those who care for or have cared for a loved one with MND.
Currently, there are no viable treatments and no cure for MND, and the Illuminations are a means of raising awareness, and showing people living with MND that Australia is up for the fight alongside them.
In 2023, Illuminations are taking place right across Australia. Scroll down to find your nearest Illumination, and share it with us on social media but tagging us @fightmnd, and by using the hashtags #fightmnd #bigfreeze9 #allinforMND
find your nearest illumination
Victoria
Flinders St Station – June 9th
Melbourne Town Hall – June 9 – 12th
AAMI Park – June 9 – 12th
MCG – June 9 – 10th
Bolte Bridge – June 9th
Sound Tube – June 9th
find your nearest illumination
Western Australia
The Bell Tower – June 9th and 11th
Trafalgar Bridge – June 9th
Perth Council House – June 9th
Joondalup Drive Bridge – June 9th
Northbridge Tunnel – June 9th
Sky Ribbon Bridge – June 9th
Mount Street Bridge – June 9th
Matagarup Bridge – June 9th
Yagan Square – June 9 – 12th
Optus Stadium – June 10th (Freemantle FC v Richmond FC Game)
Elizabeth Quay Pedestrian Bridge – June 9 – 12th
find your nearest illumination
South Australia
Riverbank Footbridge – June 9 – 12th
Sky City Casino Signage – June 9 – 12th
City of Adelaide Town Hall
Adelaide Oval – June 12th
Adelaide Heritage Railway – June 9th
find your nearest illumination
Queensland
Gabba – June 9th
Story Bridge – June 11th
Kurilpa Bridge – June 9 – 12th
Sir Hielscher Bridges/Gateway Bridge – June 9 – 12th
Victoria Bridge – June 11th
Wickham Terrace Car Park architectural wall – June 11th
Breakfast Creek Bridge, Newstead – June 11th
Reddacliff Place Sculptures – June 11th
Brisbane City Hall – June 11th
King George Square – June 11th
find your nearest illumination
New South Wales
Commbank Stadium (Paramatta) – June 9 – 12th
SCG – June 9 – 12th
Sydney Olympic Park – June 9th
Olympic Park Station – June 9th
Accor Stadium – June 9th
The Novotel – June 9th
Pullman Hotel – June 9th
Yulang festoon lights – June 9th
Olympic Plaza Lighting Towers – June 9th
Opal Tower – June 9th
Boomerang Tower – June 9th
Ibis Hotel – June 9th
find your nearest illumination
Tasmania
Launceston Town Hall – June 9 – 12th