To cure,
to care,
to make aware

.
Big Freeze 6
TALLY
$11,900,000
'The Beast' is getting nervous
Big Freeze 6 raises $11.9 million
The crusade to beat Motor Neurone Disease has gained significant momentum following the latest edition of FightMND's major annual fundraising campaign, the Big Freeze.
Big Freeze 6 - All The Action
Relive the fun of Big Freeze 6 as champions from all 18 AFL clubs took on their own unique ice challenges. Vision courtesy of Channel 7
THANKS TO OUR BIG FREEZE 6
MAJOR RETAIL PARTNERS
Big Freeze 6 beanies were sold in store at Coles and Bunnings nationwide throughout the campaign and we offer our sincere thanks to the entire team at both Coles & Bunnings for their incredible support.
Through the sale of beanies in stores nationwide, Coles raised $5.2 million & Bunnings raised $1.3 million for the fight against MND.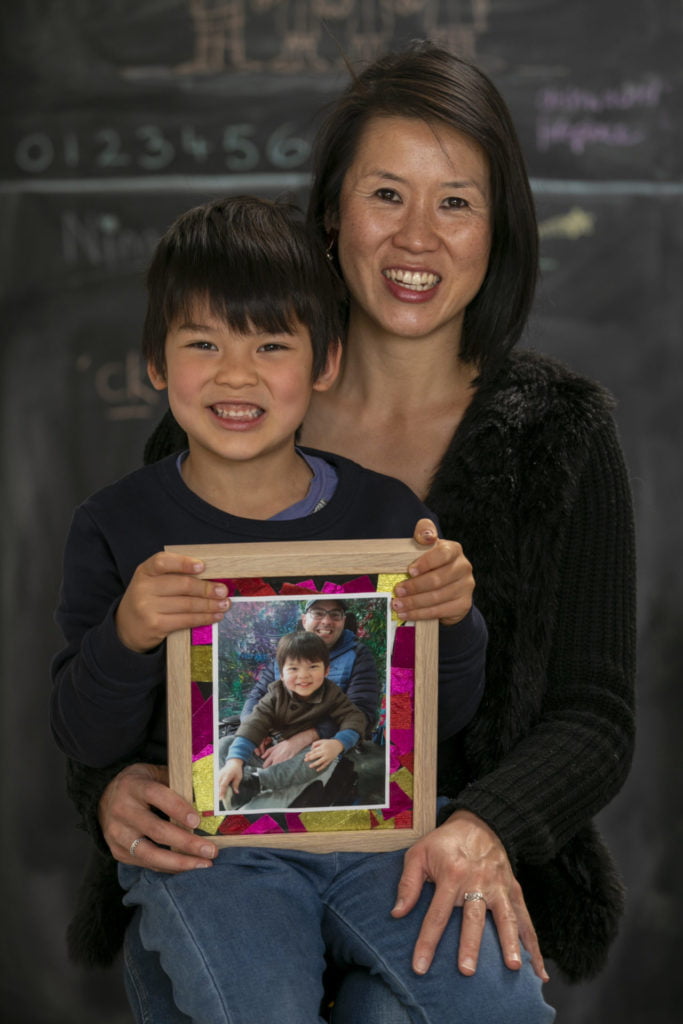 A posthumous Queen's Birthday Honour for Dr. Ian Davis
FightMND would like to acknowledge that today FightMND co-founder, the late Dr Ian Davis has been awarded with a Queen's Birthday Honour, a Medal of the Order of Australia (OAM) for his outstanding work in service to people living with Motor Neurone Disease, and to medicine.
It is particularly fitting Ian has been awarded this on the Queen's Birthday weekend, a time when MND is showcased on the national stage with the Big Freeze thanks to his selfless work as the co-founder of FightMND.
The world of MND and MND research has been enriched byIan's contribution and as a result, there is more hope for MND sufferers than ever before.
Ian was also responsible for the establishment of the Australasian MND Symposium.
"The Queen's Birthday took on a very special significance for us in 2015 with the first Big Freeze," Ian's wife Mel said.
"It is a huge honour and a very special way for us to celebrate Ian on this, of all days."
Image: Dr. Ian Davis' wife Mel and son Archie
What are we fighting for?
We are fighting to beat 'The Beast'
We want a world without Motor Neurone Disease (MND) and it takes an army of people to help achieve this – and we have the FightMND Army on our side.
Our core aims are to generate greater awareness of the disease, to fund world-class research and drug trials to find an effective treatment and ultimately a cure for Motor Neurone Disease and provide assistive care equipment to many Australians fighting the disease.
There is no known cause, limited knowledge of the natural course of the disease, there is no effective treatment and there is no cure.
We call it 'The Beast'. This is why we fight.

$37.6m
Committed to MND research projects

$13.44m
10 Clinical Trials funded

$9.73m
10 drug development projects funded

$4.5m
World-first drug screening platform

$2.8m
Other research grants & initiatives

$2.14m
Sporadic ALS Australian - Genomics Consortium

$2m
Precision Medicine Program

$1.74
IMPACT research grants

$1.3m
Research fellowships and scholarships

87c
In every dollar raised committed to research projects & care initiatives
COVID-19 & MND
As a community, we are facing many challenges because of Coronavirus (COVID-19).
For people living with MND and their families, these are particularly troubling times, with the disease making them one of the more vulnerable populations if exposed to the virus. Our wish is for them to stay safe and well and keep fighting.
MND Australia is closely monitoring the COVID-19 situation, taking advice from medical experts and is providing regular updates & advice to the MND community on its website.
We wish to share that information with you and will also continue to provide updates.
COVID-19
We have issued a statement in relation to COVID-19 and the current and potential future impact on FightMND
2020 Daniher's Drive cancelled
Sadly, due to the current uncertainty as a result of COVID-19, FightMND has made the difficult and disappointing decision to cancel the 2020 edition of Daniher's Drive.
The famous 'road-trip' won't go ahead in 2020 but the organising committee are already putting plans in place to ensure that the event next year will be bigger and better than ever before.
Details regarding the 2021 Daniher's Drive will be released in due course.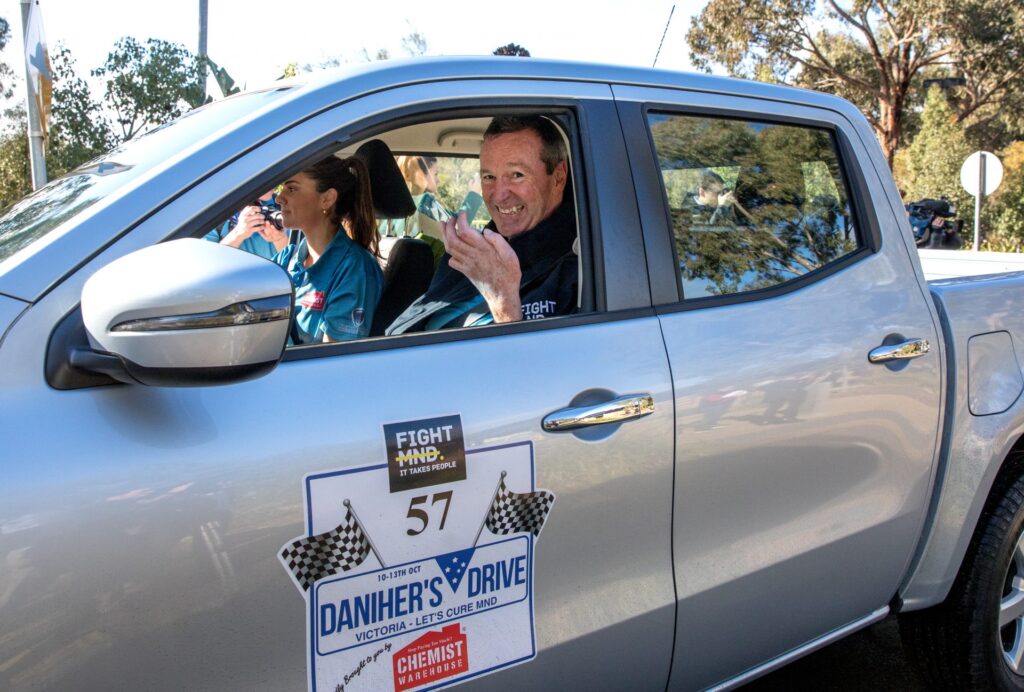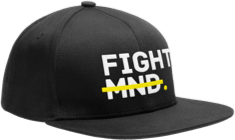 Our Shop
Wear Your Support
Join the fight against MND.
Visit our online shop to browse and purchase some of our FightMND apparel, and in doing so, you are continuing to help our fundraising efforts.
Our MND stories - meet Terry Roles
Tasmanian Terry Roles was diagnosed with MND in 2019 and he shares his story here