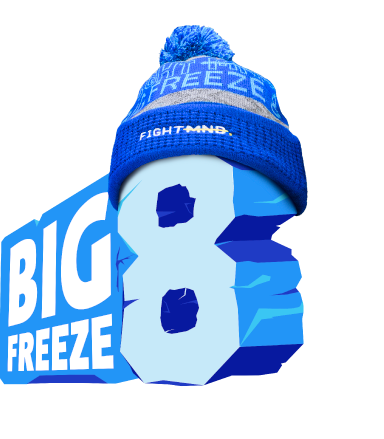 It's time to Beanie On, Play On
Donate or purchase a beanie today
Big Freeze 8 raises a record-breaking $19.8M for FightMND
Thanks to the enormous generosity of the Australian public, the Big Freeze 8 has raised a record-breaking $19.8 million for FightMND.
To everyone who bought a beanie, donated, volunteered, or hosted their own community fundraiser – we can't thank you enough! FightMND's partners, including Coles, Bunnings and the AFL are also integral to the success of the Big Freeze 8, and this year was no different.
Funds raised through the Big Freeze will be invested, almost immediately, in vital research to find effective treatments and a cure for MND.
A limited amount of Big Freeze 8 beanies are available online, or at Coles Express and Bunnings stores nationally until the end of the month. 
Thanks to our 2022 Big Freeze Sliders
Latest News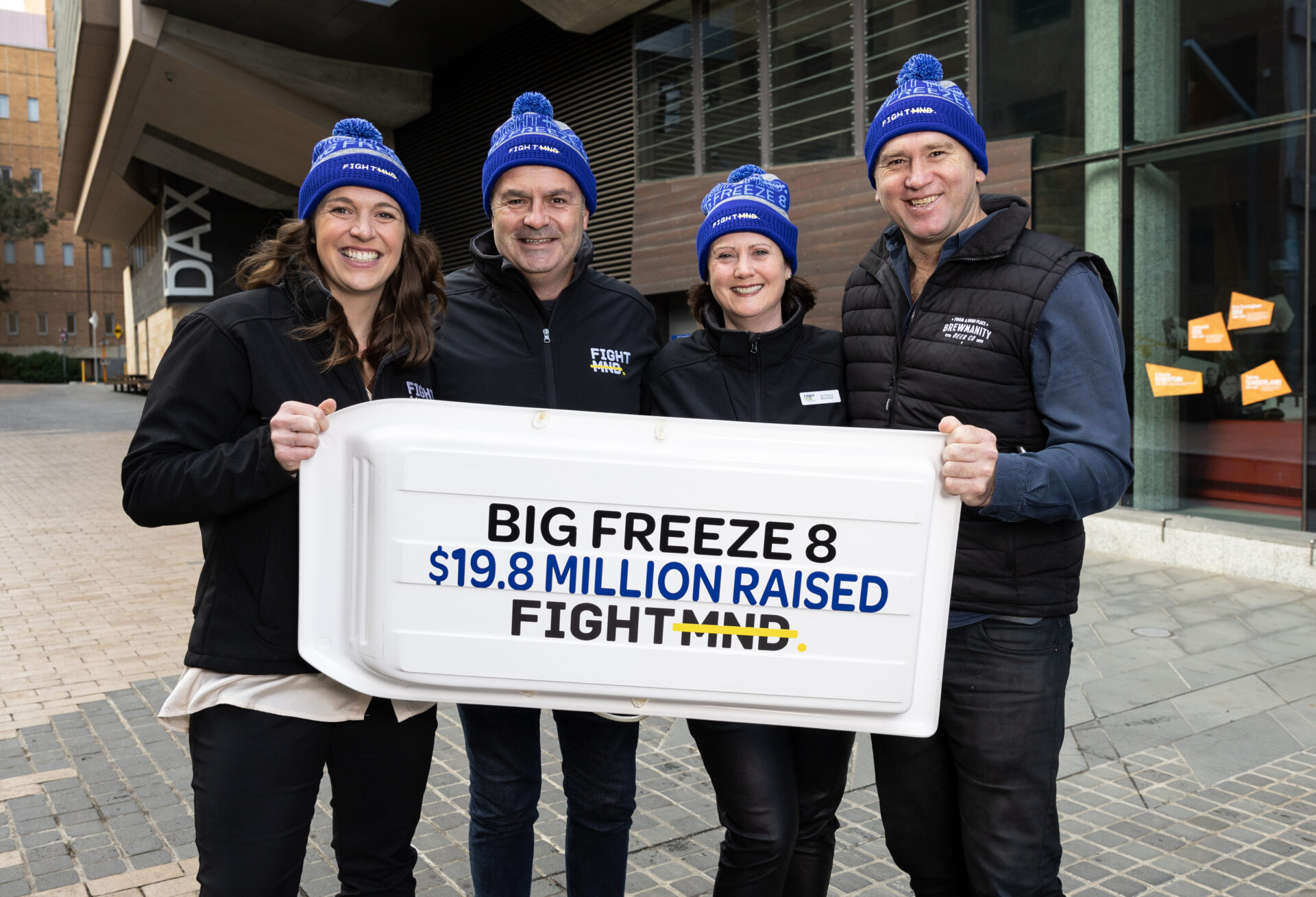 June 21, 2022
Big Freeze 8 raises record-breaking $19.8 million for FightMND
The eighth Big Freeze has broken another record in its fundraising for FightMND, generating $19.8 million for the
... Read more »
Read More
freeze your local community
Make a splash and host a DIY Big Freeze
Host a DIY Big Freeze at your sporting club, school, workplace or even in your own backyard. Every dollar counts in the fight against MND, so make your icy plunge as big or as small as you like.
Your Impact
Our vision is a world without Motor Neurone Disease (MND) and it takes an army of people to help achieve this. Thanks to our supporters, we have invested more than $55.8 million into research projects and initiatives since we began in 2014.

$55.9M
Committed to MND research initiatives

$14.3M
committed to 12 Clinical Trials

$21.5M
committed to 22 drug development projects

$4.5M
World-first drug screening platform

$3.2M
19 other research grants & initiatives

$2.6M
Sporadic ALS Australian - Genomics Consortium

$2M
Precision Medicine Program

$6.2M
committed to 25 IMPACT grants