To cure,
to care,
to make aware

.
Christmas Appeal
Donate today to the 2022 Christmas Appeal
It's that time of year again where we all come together with our families and celebrate the holidays. We look back on the year that was, we celebrate the best parts, and remember the hardest moments.
Bron will have an empty chair at her Christmas table this year. After loosing their beloved sister, aunt, mum, wife, nannie and daughter, Jenny to MND in June this year, their family will be remembering the impact Jenny left on their lives.
This year, you can help bring hope to the lives of those impacted by MND. By donating to the FightMND Christmas Appeal, you can help us continue to fund the best and brightest minds in MND research, and offer care and support to those battling the Beast.
Donate today and help us beat the Beast.
The fight goes on
FightMND gives MND research $13.4 million boost
FightMND will invest a further $13.4 million into Motor Neurone Disease (MND) research to find better treatments and a cure.
This major funding announcement takes the total amount that FightMND has invested into both research and care initiatives to $76 million since it first began in 2014.
In only eight years, FightMND has become one of the world's largest independent funders of MND research.
DANIHER'S DRIVE
Nearly $3 million raised through Daniher's Drive
On Sunday 16 October, 80 cars carrying 300 participants wrapped up the sixth Daniher's Drive. This year, Daniher's Drive raised nearly $3 million for MND research and care.
A huge thank you to our Drive participants, partners and the communities we visited for making this year's event an outstanding success.
We'd like to say an extra special thank you to the Victorian Government for their $1 million donation to support the fundraising efforts of the Drive.
These funds will enable FightMND to continue the fight against the Beast until a cure is found.
Lastly, congratulations to Simon Hicks (Cobram), the winner of our Daniher's Drive Jayco Raffle.
Latest News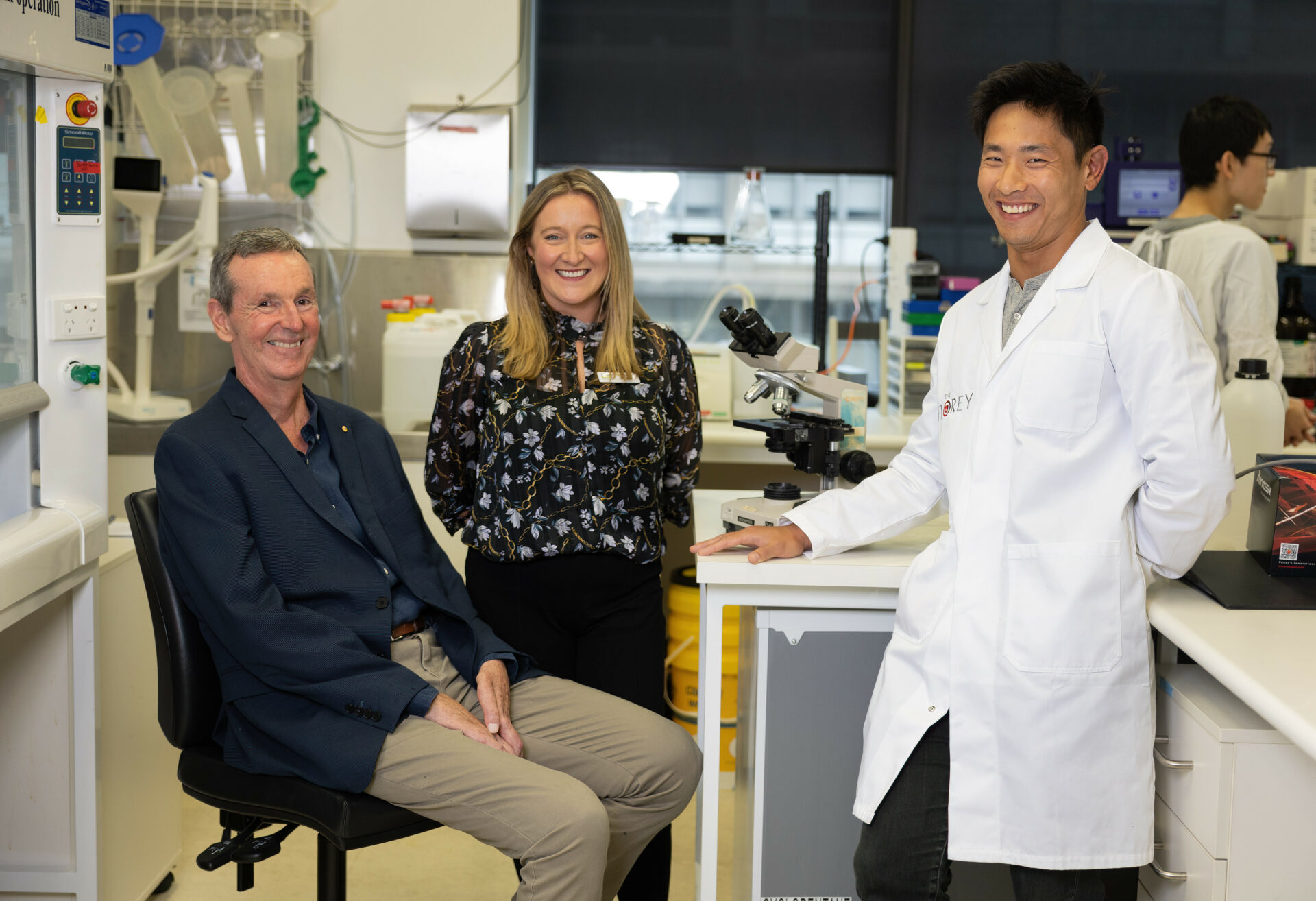 November 22, 2022
FightMND to invest $13.4 million into MND research
FightMND has announced that this year, the national charity will invest a further $13.4 million into Motor Neurone
... Read more »
Read More
freeze your local community
Make a splash and host a DIY Big Freeze
Host a DIY Big Freeze at your sporting club, school, workplace or even in your own backyard. Every dollar counts in the fight against MND, so make your icy plunge as big or as small as you like.
Our Impact
Our vision is a world without Motor Neurone Disease (MND) and it takes an army of people to help achieve this. Thanks to our supporters, we have invested more than $55.8 million into research projects and initiatives since we began in 2014.

$55.9M
Committed to MND research initiatives

$14.3M
committed to 12 Clinical Trials

$21.5M
committed to 22 drug development projects

$4.5M
World-first drug screening platform

$3.2M
19 other research grants & initiatives

$2.6M
Sporadic ALS Australian - Genomics Consortium

$2M
Precision Medicine Program

$6.2M
committed to 25 IMPACT grants