Help us Fight MND
We need your help to fight Motor Neurone Disease (MND). This means freezing some of the most famous Australian sporting personalities in ice-cold water in front of a blockbuster football crowd on the 12th of June 2017.
All money raised goes towards vital MND research into finding potential treatments and a cure for Australian MND patients. Let's #FightMND
Support Neale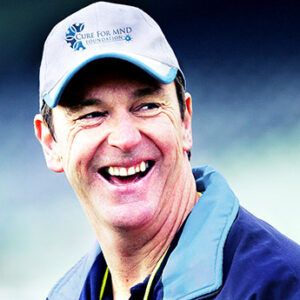 Neale Daniher
Former Melbourne & Essendon FC Champion
FightMND Patron
Donate
Donate Offline
The Big Freeze Lineup
Donate to freeze your favourite celebrity!
???
???
???
???
???
???
???
???
???
???
Big Freeze Beanies
Motor Neurone Disease Fundraiser at the MCG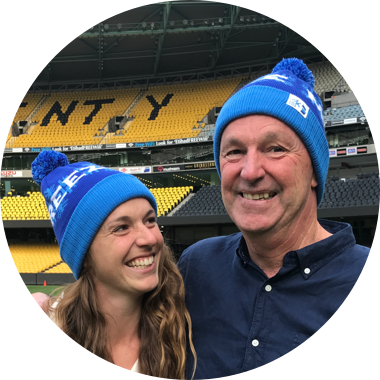 WANT A BIG FREEZE BEANIE AND AFL GRAND FINAL TICKETS?
We are offering our loyal supporters the first opportunity to pre-order the 2017 Big Freeze beanie. Be quick to get this collectors item as 2015 & 2016 beanies were a sell out and we're expecting more of the same this year. To go into the draw to win two 2017 Toyota AFL Grand Final tickets, share a fun photo of you and the Big Freeze beanie on Facebook, Instagram or Twitter and tag it with #FightMND.

BEANIES $20 EACH
Neale Daniher will announce the winner on our social media platforms on the 12th of June. Order now to ensure you won't miss out but please note, your beanie will be shipped after 25 May. All profits will go towards research and finding potential treatments for MND.

(AFL Grand Final Authorisation Code is GFAFL17/39)
Donate Offline

What Is the Big Freeze?
Motor Neurone Disease Fundraiser at the MCG
The Big Freeze is hosted annually at the MCG on the Queen's Birthday weekend and is the main fundraising event for FightMND. We 'freeze' several well-known Australian personalities by sliding them into a giant pool of ice before the blockbuster Melbourne vs Collingwood AFL game on June 12th 2017.
On the 2nd of June, Neale Daniher will announce the first slider for this years event and the public appeal for donations is launched. As the campaign unfolds, the first slider then gets to nominate the next in line to freeze for MND. The challenge then continues with each slider nominating the next until all ten are announced to the public through a range of media outlets.
Once all sliders are revealed we'll meet at the MCG on Monday June 12th to send our celebs down the slide into the ice water to help FightMND.
Donate Now
Donate Offline

Neale Daniher's Fight
Patron of FightMND
Diagnosed with MND in 2013, Neale inspires many with his continued determination to live life to the fullest, and to face the challenges this beast of a disease brings with courage, grace and humour.
His drive to help prevent the suffering of Australians who may be diagnosed with this disease in the future is unprecedented.
In addition, perhaps the most inspiring part of the movement Neale leads, is the knowledge that the fight is unlikely to be won in time to save him. This fight is for the future, for others, for the two that will be diagnosed today, tomorrow and every day thereafter until a cure is found.

Donate Now
Donate Offline
In the lead up to the Big Freeze, we're calling on ​all Australians to help​ FightMND. We won't stop until there are effective treatments and ultimately a cure for MND.

The FightMND brand is the new logo that represents our Foundation and you will see Fight MND leading all our campaigns and projects, including The Big Freeze and Daniher's Drive.

We call on everyone to FightMND as two Australians dying every day and two Australians being diagnosed every day is too many. We simply don't accept that there is no treatment or cure for MND.
2015 Sliders
In its inaugural year, the 2015 Big Freeze event was a huge success and saw the following ambassadors freeze for MND: Dermott Brereton, Sam Newman, Sam Lane, Mick Molloy, Peter Helliar, Luke Darcy, Garry Lyon, Mark Robinson, Tim Watson, Bryan Taylor, and Ross Stevenson.
2016 Sliders
In 2016, the second Big Freeze event raised more than $6.1 million, and since launching in December 2014, FightMND has invested every cent donated during the Big Freeze campaigns to funding vital MND research.
Find Out More