To cure,
to care,
to make aware

.
We can't beat the Beast alone, we need your help
Meet Warren. At age 42, he was diagnosed with MND. As another year comes to end, Warren's story is a timely reminder of why we fight.
When you donate to FightMND, you give hope to people living with MND and their families.
Please donate to our end-of-year appeal and join the fight against the Beast. We can't do it without you.
How we invest in MND research
To turn research into treatments for MND, FightMND invest in all stages of the research pipeline.
We can think of the research pipeline like a challenging race course and each new potential treatment is a competitor. Hear how your on-going support helps to advance new competitors through the stages of the race, towards new treatments and a cure for MND
FightMND invests a further $10.7M in the fight against MND
The fight against Motor Neurone Disease (MND) has received a multi-million-dollar boost with FightMND announcing a further $10.7 million investment into research and care equipment for people living with MND.
This major funding commitment takes the total amount the charity has invested into research and care to more than $63 million since it began in 2014.
Thank you
Big Freeze 7
Thanks to your amazing support, Big Freeze 7 has raised an incredible, record breaking $14.6 million.
MND is a Beast. It is an insidious disease without any effective treatment or a cure. But over the past seven years FightMND has been able to make real change. With your support we have invested over $48M in research that is beginning to show real promise.
We don't know when the big breakthrough will come, but when it does, every single person who bought a beanie or donated to FightMND can know that they played a part in making it happen.
Although we couldn't march this year or fill the MCG, we know you were with us the whole way. From Neale, and all of us at FightMND we say thank you. Because of your support we will 'Play On' and beat the Beast together.
Neale's Speech
With lockdowns impacting so many
of us right now, what better time to hear from the man who taught us what it is to 'Play On'?
Every year, Neale gives an inspirational speech to the Melbourne and Collingwood Football Clubs. This year, with son Ben, Neale also shared his wisdom with West Coast and Essendon.
FIGHTMND BOARD
Mike Schneider steps into the role of FightMND Chair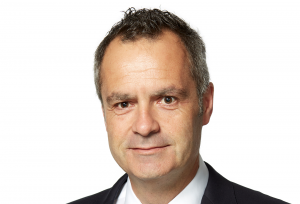 FightMND is pleased to announce Mike Schneider, Managing Director of the Bunnings Group, as our new Board Chair. 
Mike will take over from Bill Guest, who after more than three years is stepping down as Chair but will remain an active member of the FightMND Board.
Read more
What are we fighting for?
We are fighting to beat 'The Beast'
Our vision is a world without Motor Neurone Disease (MND) and it takes an army of people to help achieve this.
Our core aims are to generate greater awareness of the disease, to fund world-class research and drug trials to find an effective treatment and ultimately a cure for MND and provide assistive care equipment to many Australians fighting the disease.
There is no known cause, limited knowledge of the natural course of the disease, there is no effective treatment and there is no cure.
We call it 'The Beast'. This is why we fight.

$55.9m
Committed to MND research initiatives

$7.3m
in care equipment for people living with MND

$14.3m
committed to 12 Clinical Trials

$21.5m
committed to 22 drug development projects

$4.5m
World-first drug screening platform

$3.2m
19 other research grants & initiatives

$2.6m
Sporadic ALS Australian - Genomics Consortium

$2m
Precision Medicine Program

$6.2m
committed to 25 IMPACT grants

$1.6m
funding 5 research fellowships and scholarships
Freeze Your Local Community
DIY Big Freeze
Get your community involved by hosting a DIY Big Freeze at your sports club, school, workplace or even in your backyard. Nominate yourself, your team, your principal or even your boss to take on an ice bucket challenge or the plunge into an icy pool.
The more people who take on the challenge and fundraise, the closer we get to raising vital funds for research to beat the beast that is MND.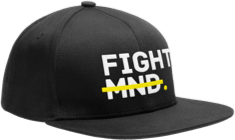 Our Shop
Wear Your Support
Join the fight against MND.
Visit our online shop to browse and purchase some of our FightMND apparel, and in doing so, you are continuing to help our fundraising efforts.
What We Do
About FightMND
Our MND stories - meet Terry Roles
Tasmanian Terry Roles was diagnosed with MND in 2019 and he shares his story here