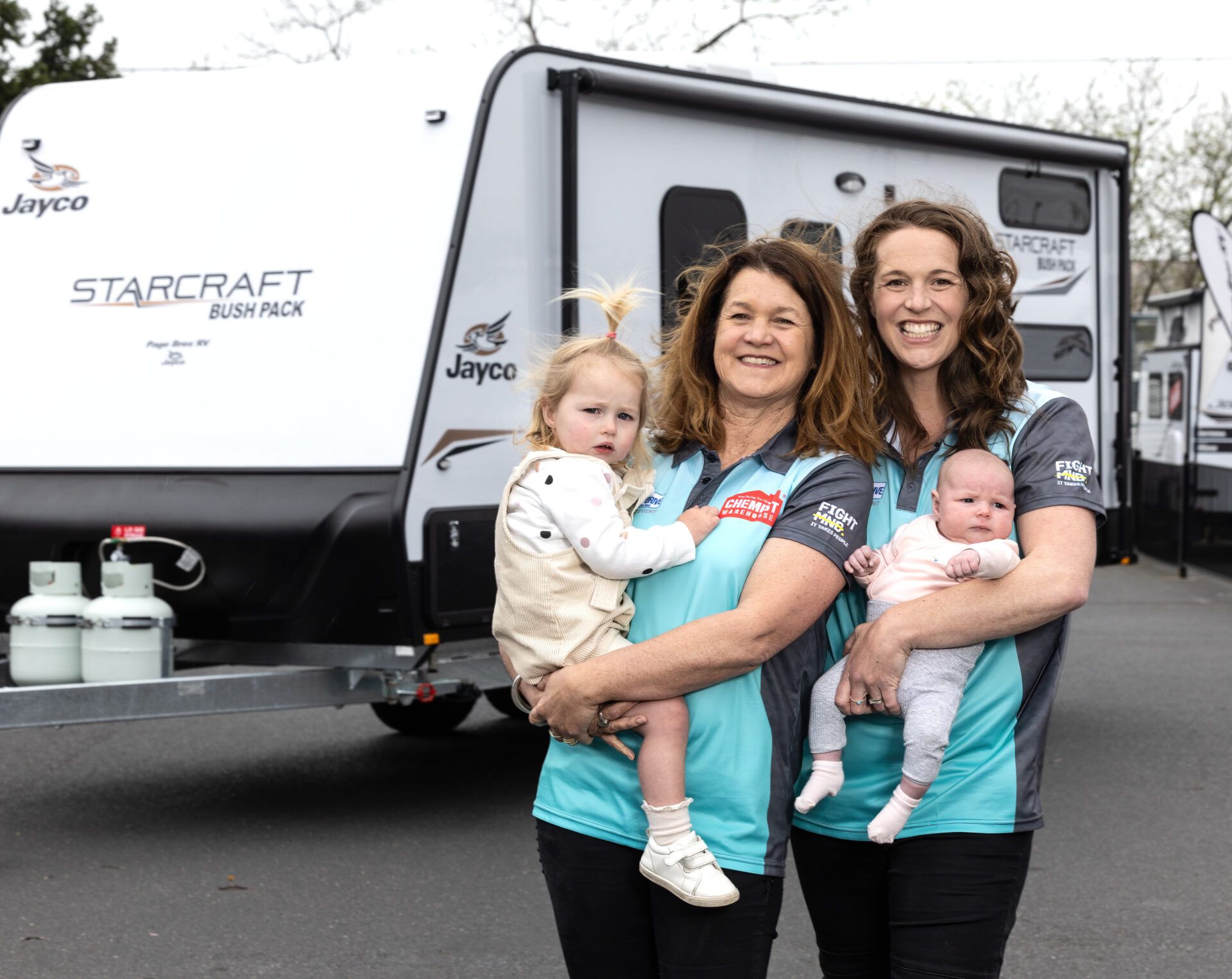 Daniher's Drive Raffle
The Daniher's Drive Raffle is back again for 2023. Thanks to our incredible supporters at Jayco, we are delighted to offer a brand new 2023 Starcraft Bushpack Caravan, valued at $63,790 as our raffle prize! For just $50 per ticket, you can go into the running to win this fantastic prize and help make a difference in the lives of those affected by MND. Don't miss out, get your ticket now! The raffle is only available to residents of NSW, TAS, NT, VIC and SA.
We are fighting to defeat the Beast
FightMND is driven by a single and urgent purpose – to find effective treatments and a cure for Motor Neurone Disease.
We have invested more than $63 million in the fight against the Beast. But the battle is far from over.
27 Challenge
Get involved in their year's 27 Challenge by embracing the number 27 and setting your own fitness goals. Whether you run, walk, swim or cycle, 27 minutes, 27 days or 27km, take on a 27 challenge and fundraise to see game-changing research in the MND sector for a world free from MND. The average life expectancy of a person living with MND is just 27 months. Join the 27 Challenge and help bring hope to the thousands of Australians living with this devastating disease.
Professor Justin Yerbury
Fighting Fate
We are deeply saddened by the passing of Professor Justin Yerbury, award-winning scientist and author of the incredible memoir Fighting Fate. Justin dedicated his life and career to researching motor neurone disease (MND) after his family learned they carried a rare genetic form of the disease. In his final years and months, despite being 99% paralysed, Justin continued his research and, astoundingly, he wrote his profoundly moving memoir Fighting Fate entirely using eye-tracking software.
We were honoured to promote his memoir, with all proceeds from the book to be donated to FightMND, an organisation Justin believed in passionately.
Fighting Fate by Justin Yerbury is out now, with all proceeds to be donated to FightMND.
What are we fighting for?
We are fighting to beat 'The Beast'
Our vision is a world without Motor Neurone Disease (MND) and it takes an army of people to help achieve this.
Our core aims are to generate greater awareness of the disease, to fund world-class research and drug trials to find an effective treatment and ultimately a cure for MND and provide assistive care equipment to many Australians fighting the disease.
There is no known cause, limited knowledge of the natural course of the disease, there is no effective treatment and there is no cure.
We call it 'The Beast'. This is why we fight.

$84.88M
Committed to MND research initiatives

$19.41M
committed to 15 Clinical Trials

$26.63M
committed to 30 drug development projects

$4.5m
World-first drug screening platform

$4.67M
22 other research grants & initiatives

$2.55m
Sporadic ALS Australian - Genomics Consortium

$2m
Precision Medicine Program

$10.7M
committed to 42 IMPACT grants
What We Do
About FightMND