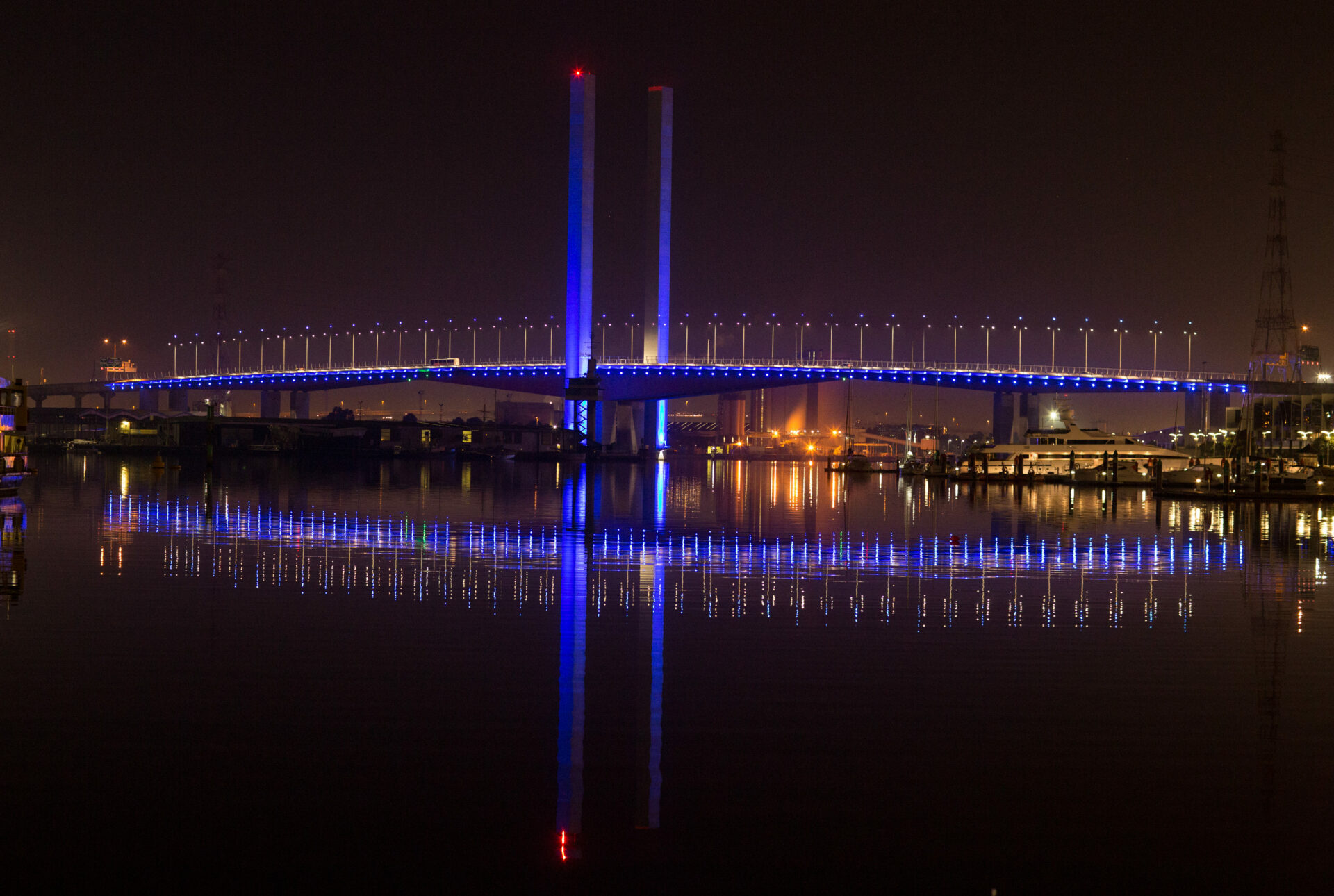 Big Freeze 8 illuminations are set to light up Australia this long weekend, beginning on Friday (10 June), as we lead into the Big Freeze event on Queens Birthday (13 June). Once again, prominent landmarks and buildings across the country will be taking part by illuminating in the iconic cornflower blue.
Illuminations play an important part in the fight against MND and continue to be an incredible show of solidarity and support for all those who have been diagnosed, or are currently fighting their battle against the Beast, and in memory of those who have died.
The Blue Cornflower is the international symbol of hope and courage for MND. It is a flower that can withstand all elements and it's blue colour never fades. The blue symbolizes and reflects the tremendous strength and resilience of those people who are living with MND.
Every day, two people will die from MND and two more will be diagnosed. The average life expectancy of a person living with MND is 27 months.
It is the courage of those currently fighting and those who have died from the disease that never fails to inspire us. They are the reason why we do what we do.
To those we have lost, and to those in the fight, we Play On for you.
See the full list of illumination locations across Australia below:
Victoria
Flinders Street Station
Melbourne Town Hall
AAMI Park
MCG
Bolte Bridge, Habitat Filter, Sound Tube
Royal Exhibition Building
Federation Square
Exhibition Centre
Western Australia
Bell Tower
Council House
Elizabeth Quay Pedestrian Bridge
Matagarup Bridge
Mount Street and Sky Ribbon Bridges
Joondalup Drive Bridge and Northbridge Tunnel
Trafalgar Brudge
Yagan Square
Queensland
Gabba
Storey Bridge (Monday, 13 June)
Kurilpa Bridge
Victoria Bridge
Brisbane City Hall
King George Square
Reddacliff Place Sculptures
South Australia
Adelaide Railway Station/Sky City Casino
City of Adelaide Town Hall
Riverbank Footbridge
NSW
The Sydney Cricket Ground (SCG)