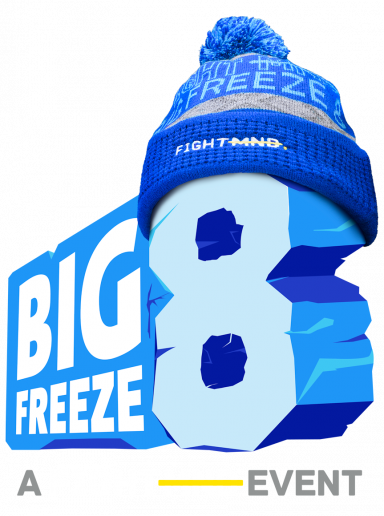 It's time to Beanie On, Play On
Big Freeze beanies now on sale
Get your Big Freeze 8 beanie today!
The Big Freeze beanie is such an important part of the FightMND story. By purchasing a beanie, you are joining a community, united and determined to fight back and find a cure for MND.
Buy your Big Freeze 8 beanie now online, or at Coles, Coles Express and Bunnings stores nationally.
The Big Freeze 8 is back!
This year we are so excited that the Big Freeze 8 returns to the MCG on 13 June. We're bringing back the March to the G, the celebrity slide, a yet-to-be-announced global musical act and all the excitement that is part of the annual Big Freeze clash between Collingwood and Melbourne. We can't wait to turn the MCG blue with a sea of Big Freeze beanies.
We're also excited to announce that we'll be heading to SA and WA too on Saturday 18 June. Stay tuned for more!
Looking for more ways to get involved?
From hosting a DIY Big Freeze in your own backyard to selling Big Freeze beanies or joining the Sockit2MND round, there are many ways to get involved, have some fun, and help raise vital funds for MND research.
Take the initiative, get creative, and join the fight against MND.
Play On
MND is a Beast. It is an insidious disease without any effective treatment or a cure. But over the past eight years, FightMND has been able to make real change. With your support, we have invested over $55.9M in research that is beginning to show real promise.
We don't know when the big breakthrough will come, but when it does, every single person who buys a beanie or donates to FightMND can know that they played a part in making it happen.
EXPRESSIONS OF INTEREST NOW OPEN
Volunteer for the Big Freeze
We are looking for more volunteers right around Australia to help us fundraise as part of the Big Freeze, so that we can continue the fight against Motor Neurone Disease.
If you would like to register your interest to get involved and volunteer for the Big Freeze, please express your interest and we will be in touch.
Now recruiting in VIC, WA, SA, NSW and QLD.
SCAN TO WIN
Win a VIP Big Freeze experience
Scan the QR code on your beanie tag and you could win a money-can't-buy VIP Big Freeze experience for four people.
The prize includes tickets to the Big Freeze match between Collingwood and Melbourne Football Club, a behind-the-scenes visit to the slider hub, two nights' accommodation at Crown Metropol, a merch pack, travel voucher, and loads more.*
*Terms and conditions apply.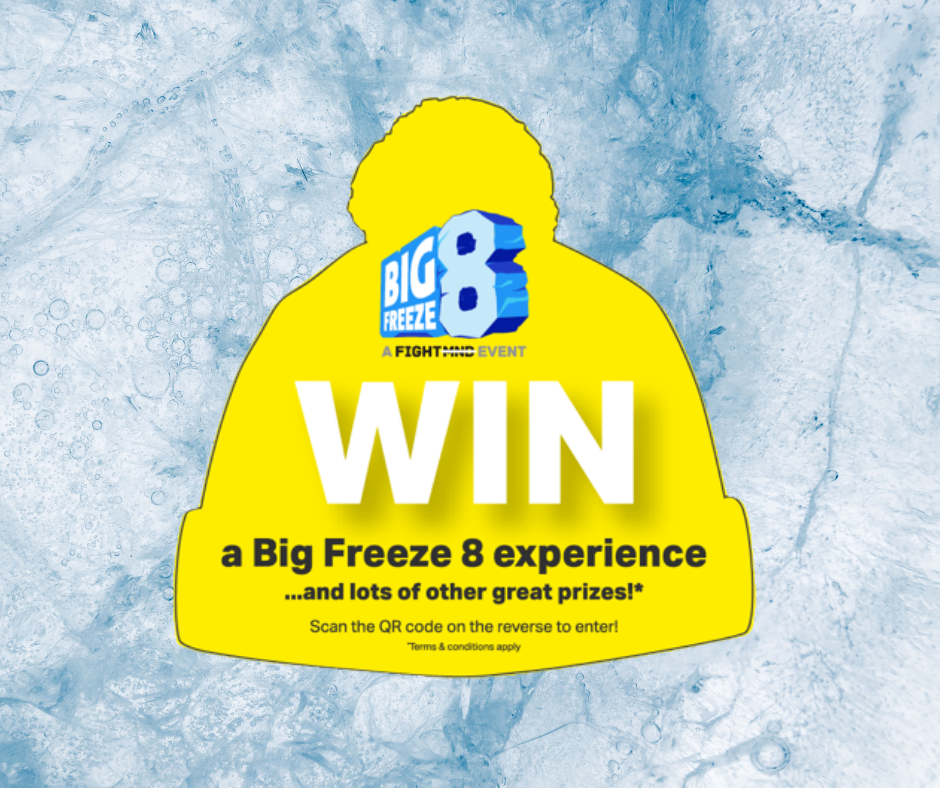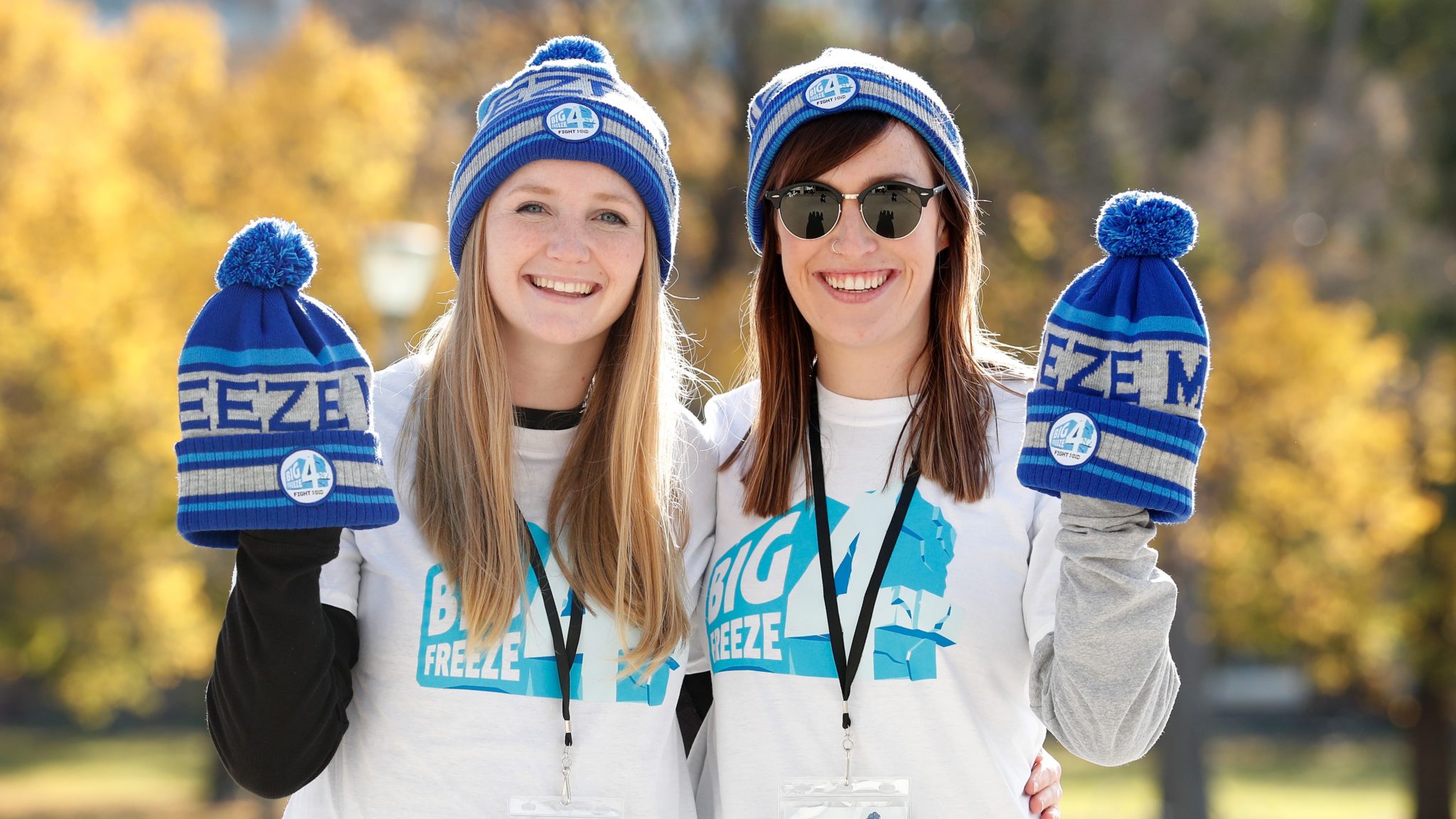 Fundraising for Big Freeze 8
Sell beanies, have fun, raise vital funds for FightMND
We'd love you to sell Big Freeze 8 beanies at your school, club or in your community in 2022.
Click below to find out more!
Highlights from Big Freeze 7
Big Freeze 7 was an action packed day with a record breaking result. Relive the highlights here.