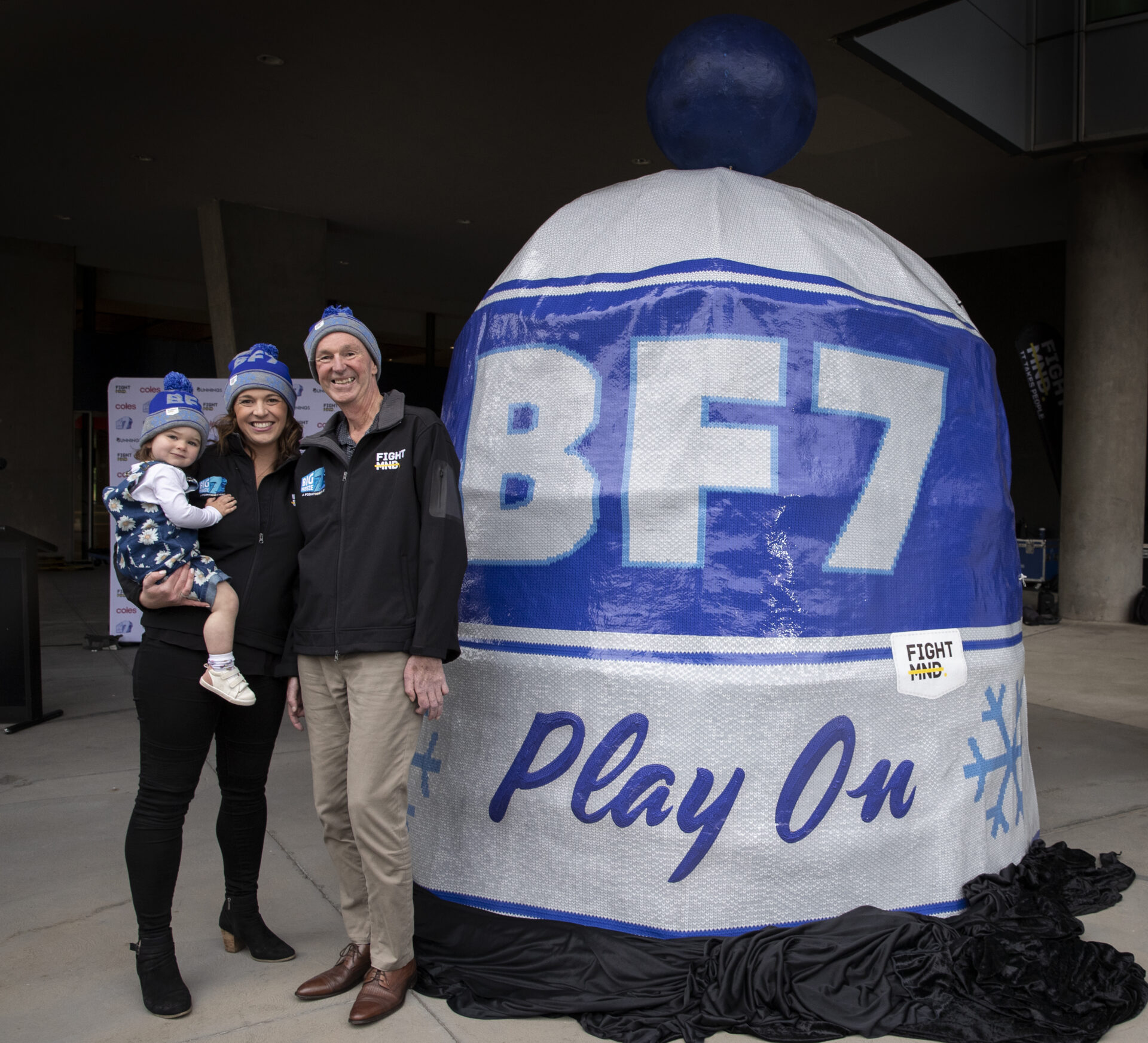 The Big Freeze is back for its seventh year, and we are so excited to make it bigger and better than ever. 
Sales of our iconic blue beanies were launched on Monday 10th May and we've already been blown away by the support and enthusiasm of the FightMND Army. 
This year we're bringing in two main themes for our Big Freeze campaign; 'Play On', and 'V.I.B.'- or 'Very Important Beanie'.
We have all faced adversity in our lives, and 'Play On' speaks to the fact that in these situations we have the choice to surrender, or keep going. As Neale reaches a point in his battle with MND where he is no longer able to lead the charge, we're asking our Army to take up the mantle and 'Play On' in his absence.
While some amazing progress has been made in our search for a cure, the fight is not yet over. MND isn't finished and so we continue our quest to find a cure, We thank you for continuing to fight alongside us.
Our V.I.B. remains one of the best ways to support our cause – and this year we want to highlight just how important the seemingly simple act of buying a beanie is. They're more than just something to keep your head warm, they're a crucial step in raising funds to find treatment, and one day a cure for Motor Neurone Disease. Everyone who buys a V.I.B. is making a tangible difference. 
The beanies can be found at your local Coles, Coles Express or Bunnings – or via our website. Adult size beanies are still just $20, and we've also introduced a limited number of children's beanies – retailing at $17.50 each (available exclusively at fightmnd.org.au). 
Share your beanie shot for a chance to win!
This year we're holding our beanie competition again, giving you the chance to win AFL Grand Final tickets, as well as $500 vouchers for Coles and Bunnings. 
All you have to do is snap a pic in your 'Play On' beanie and share it on Instagram, making sure to tag @fightmnd #VIB #BigFreeze7 #PlayOnBF7 for your chance to win.
FightMND Instagram followers will vote on the winning shot, so be creative and have fun!
GRAND FINAL AFL AUTHORISATION CODE: GFAFL21/22