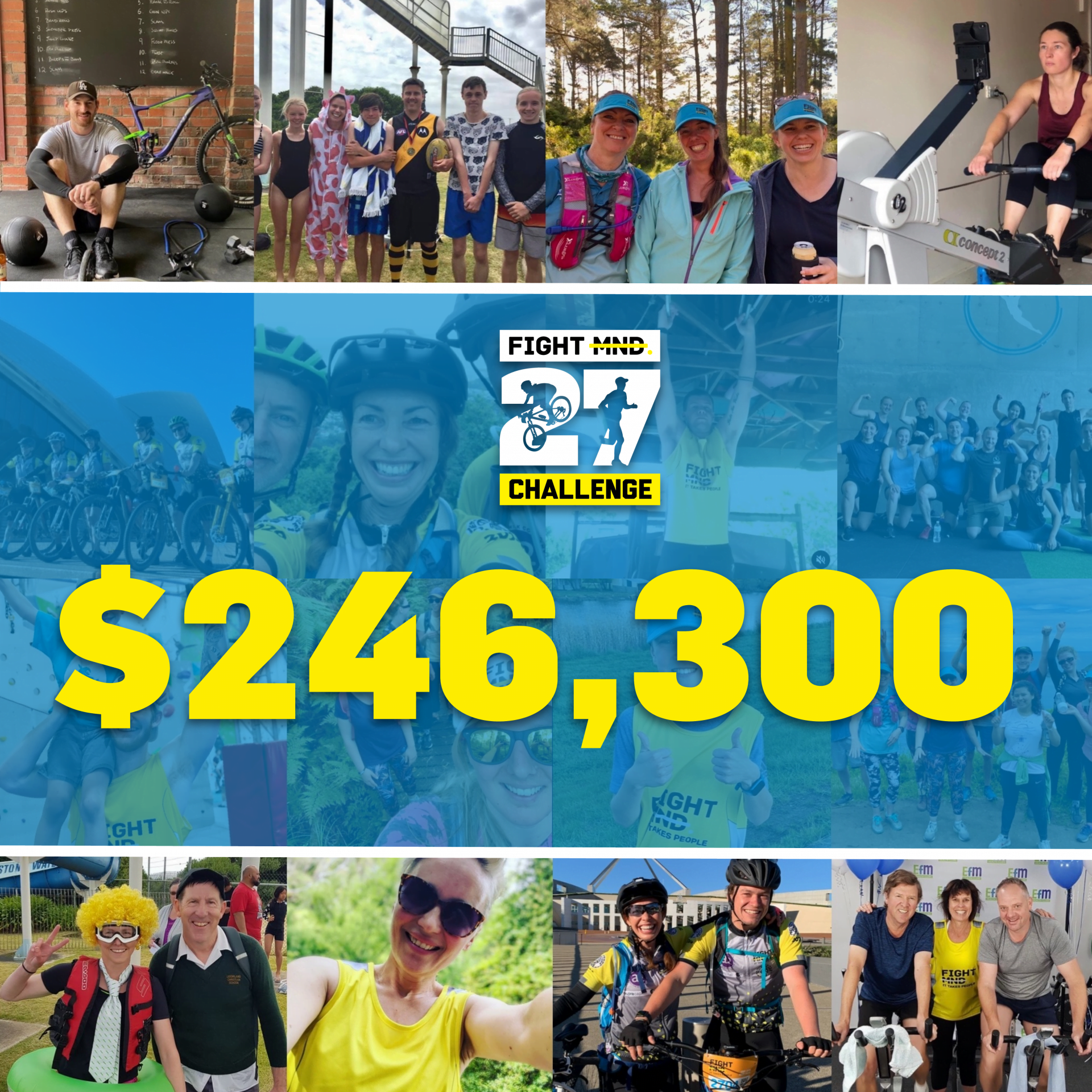 27 Challenge is here to stay
FightMND's newest fundraising campaign, the 27 Challenge, concluded on November 27 and proved to be a resounding success in the first year – and we are thrilled to say it will be back in 2021.
The FightMND Army rallied to our cause again by raising an incredible $246,300 in just two months.
Participants embraced the inaugural challenge and ran, walked, cycled, spun, flipped, jumped and swam (just to name a few) to fundraise for more vital MND research.
The FightMND 27 Challenge aimed to bring the FightMND Army together, physically or virtually, to be active and healthy while having fun during the challenging and isolating times of 2020.
The number 27 represents the average life expectancy of someone diagnosed with MND is just 27 months from diagnosis – just 27 months.
The FightMND 27 Challenge asked participants t0 embrace the number 27 as part of their challenge.
The challenge ran from September 27 until November 27 and the FightMND are currently working on locking away the dates of the challenge for 2021.