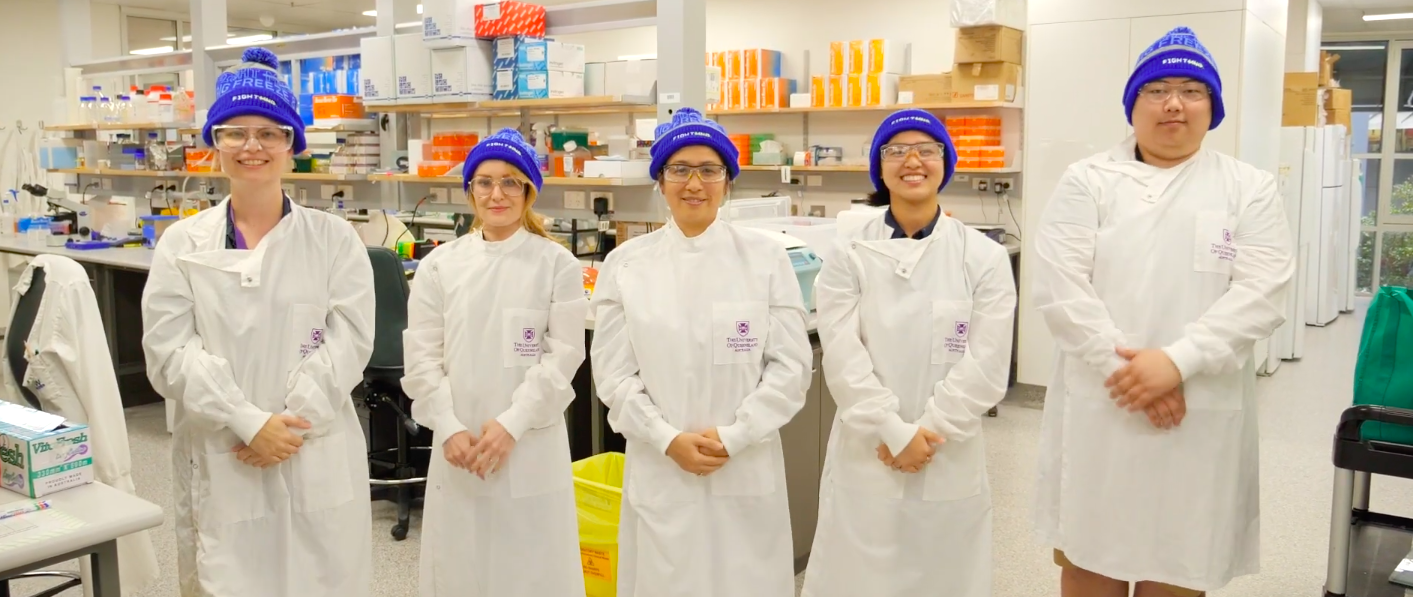 Since 2014, FightMND have been proud to invest over $63 million in cure and care initiatives, however we would not be able to do this without the generosity of our incredible supporters.  
As Australia's largest independent funder of MND research, FightMND have been diligently investing in research initiatives for eight years, and in that time, has been at the forefront of exciting new advancements in the sector.  
With over $55.9 million invested in MND research since 2014, FightMND have been proud to work closely with the ongoing support of the Australian public to make real progress towards effective treatments and a cure.  
Thanks to the endless stream of support and donations from the FightMND Army, together we have been able to invest $50.5 million to fund 11 new clinical trials, 17 drug development projects, 15 IMPACT grants and 27 other research initiatives across Australia alone.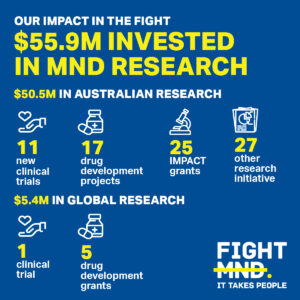 But our reach doesn't end there. FightMND have also been able to invest $5.4 million in international MND research, funding five drug development grants, and one clinical trial.  
Thanks to the support from everyone who has ever bought a beanie, held their own DIY Big Freeze, taken part in a SockIt2MND round, or raised funds through the 27 Challenge and Daniher's Drive, more Australians living with MND than ever have had the opportunity to participate in research or clinical trials.  
FightMND Research Director, Dr Bec Sheehan said that with the support of our FightMND Army, research capacity in Australia has increased more than ever in the sector.  
"Thanks to your ongoing support, FightMND is able to progress vital research, and advance promising findings or discoveries through the research pipeline," she said.  
"We have been able to support projects at all stages of the research pipeline, to better understand the disease and advance promising treatments towards a clinical trial.  
"By supporting researchers directly, through fellowships and scholarships, we are building research capacity in Australia, so the best and brightest minds are part of the fight against MND." 
With your ongoing support, FightMND have also been able to invest $6.9 million towards the care of those living with MND. Every day, two people in Australia will be diagnosed with MND, and with the support of all of you, we have been able to fund vital assistive equipment to help care for and improve the quality of life for those who are battling the Beast of MND.  
Research is expensive, and it takes time, but together we have been able to bring the world closer to finding viable treatments, and one day a cure for this devastating disease.