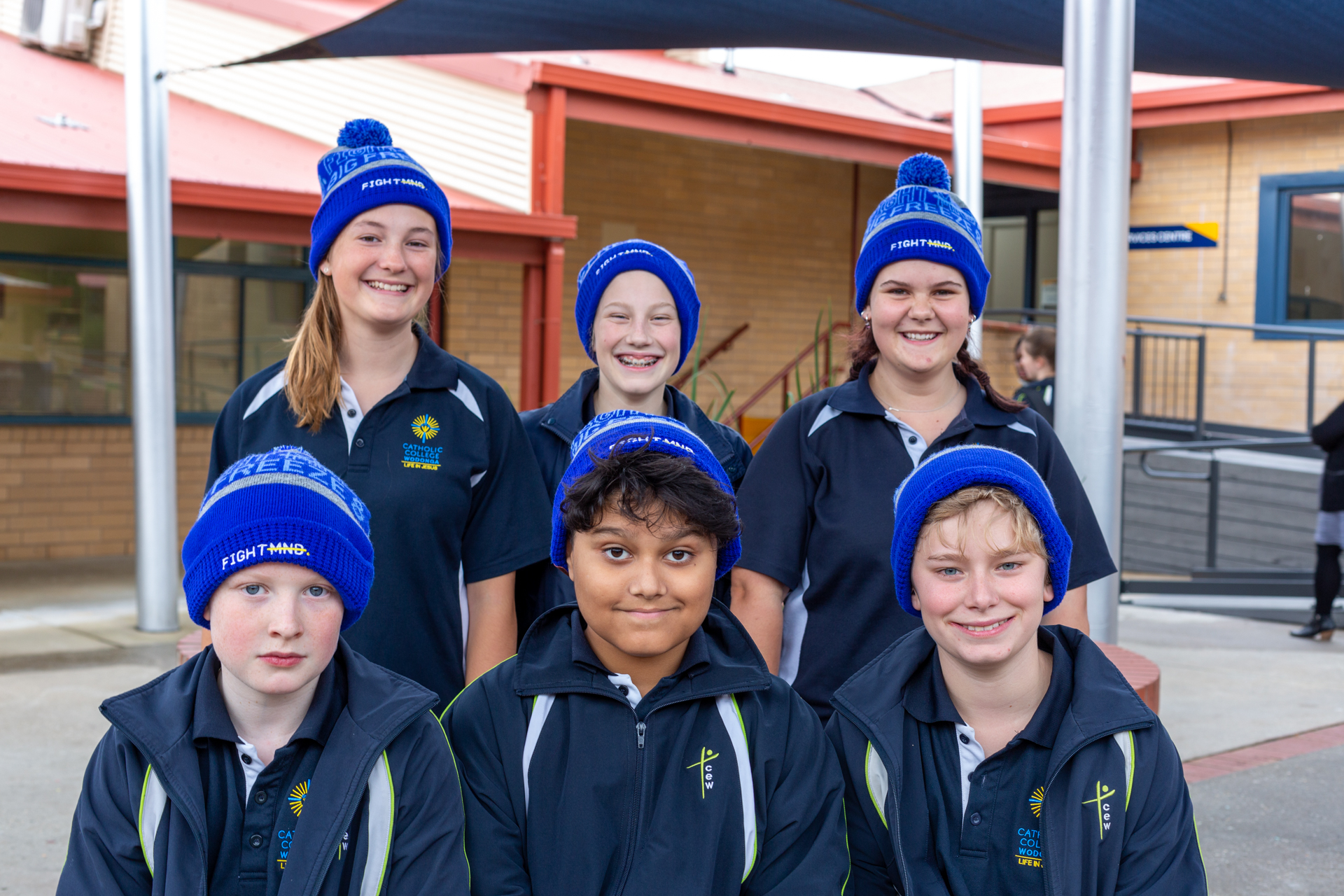 Catholic College Wodonga is an inspiring example of how communities across Australia have been coming together to support the fight against MND with their own DIY Big Freeze.
On Friday June 3, Catholic College Wodonga will host their own Big Freeze event, which will feature a selection of local stars as sliders, including both Albury and Wodonga mayors, parent and business owner Seb Nedziak from the Gumtree Pies, and various student representatives.
As part of their support, the school has also officially changed their uniform for the week, allowing students to proudly wear their FightMND socks and beanies until Friday. Both beanies and socks are also on sale at the school.
The school's fundraising efforts were inspired by colleague, friend and teacher, Carolyn Packer, who was diagnosed with MND in August 2021. Carolyn joined the school in 1997 and spent many years teaching across all year levels in the Maths Faculty.
Carolyn is a diehard Collingwood supporter, and students and staff will be encouraged to wear black and white, the Collingwood colours, in her honour for our Big Freeze Day.
The college is also hosting a trivia night, including silent auction and raffle, on Saturday 4 June which will see over 420 people come together to promote awareness of, and raise money for MND.
Karen Coates, Executive Assistant to Principal commented: "We have been overwhelmed by the generosity of our local community and we sincerely thank them for coming together to support this very worthy cause."
Hosting a DIY Big Freeze is the perfect opportunity to bring together your friends, work mates or community, have some fun and raise money for a worthy cause. Head to https://diybigfreeze.com.au/ for more information on how you can host your own Big Freeze event.